Image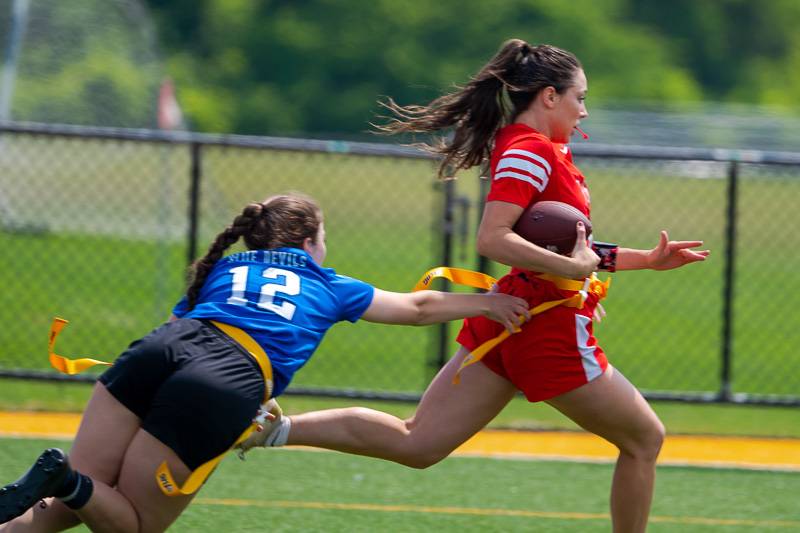 Batavia lost its bid on Saturday to become the first Flag Football champions in Section V history at Monroe Community College with a 20-0 loss to Canisteo-Greenwood.
Batavia entered the game undefeated at 8-0 and as the #1 seed.  Canisteo was 7-1 at the start of the game.
It would be tempting to blame the loss on turnover -- there were a couple but were mostly inconsequential -- and penalties -- there were a few.
But more, Canisteo-Greenwood outplayed the Blue Devils.
After stopping Batavia on its first possession, Canisteo scored on its first drive. And on its second.
Batavia advanced the ball to the opposing goal line at least three times, but Canisteo-Greenwood keep the Blue Devils out of the end zone each time. 
There are no stats available for the game.
Photos by Howard Owens.  For more photos and to purchase prints, click here.
Image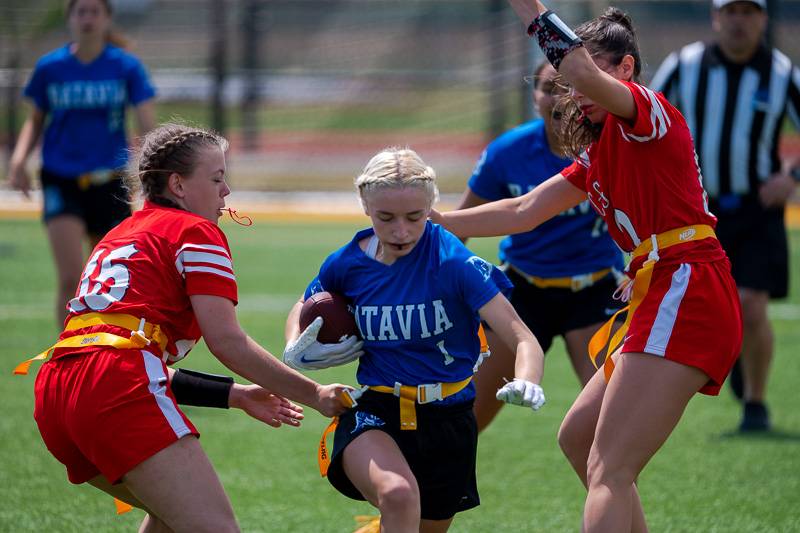 Image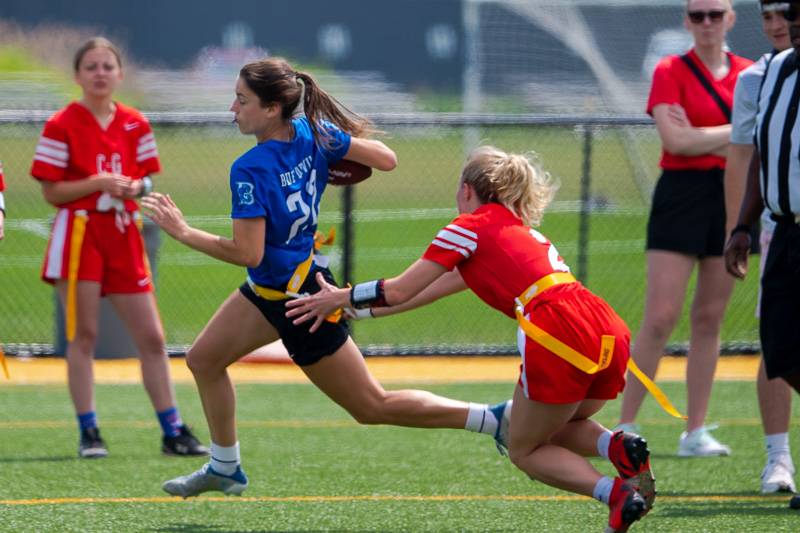 Image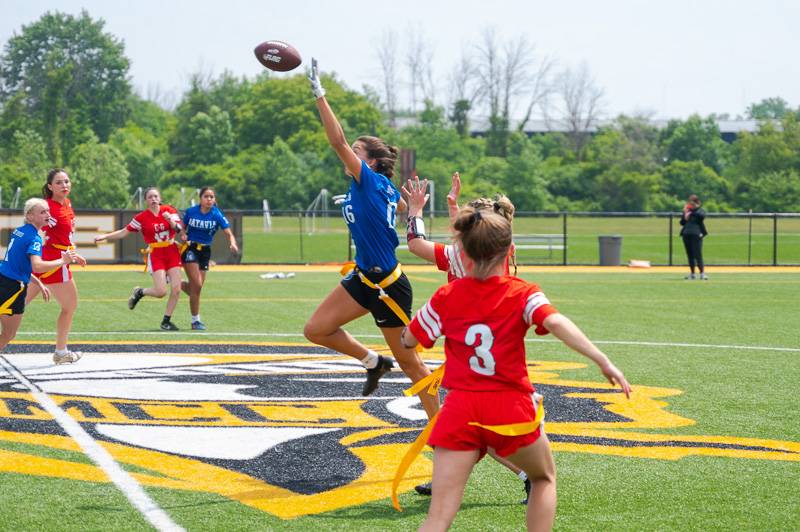 Image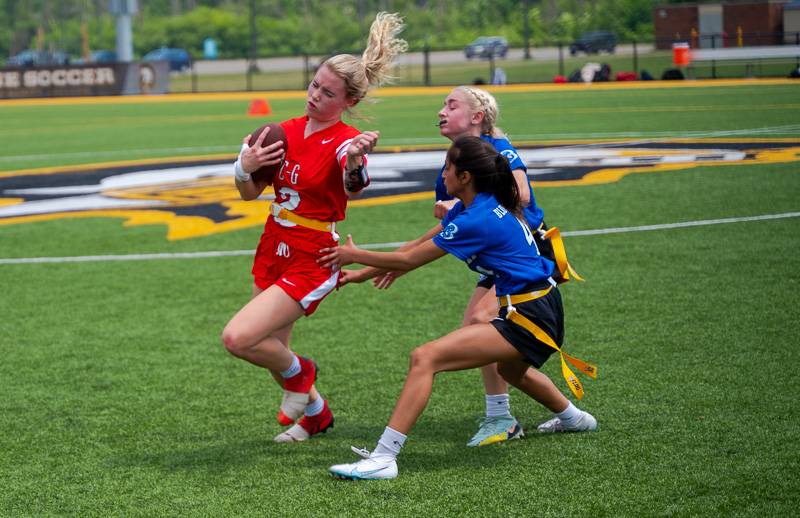 Image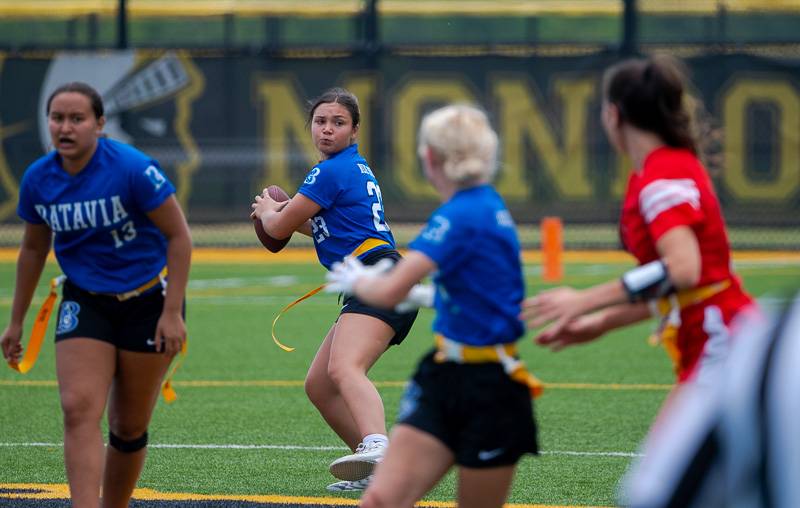 Image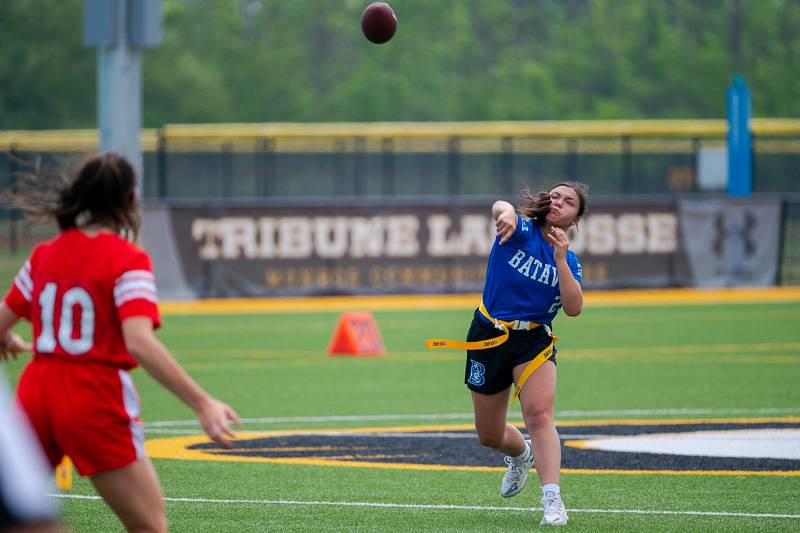 Image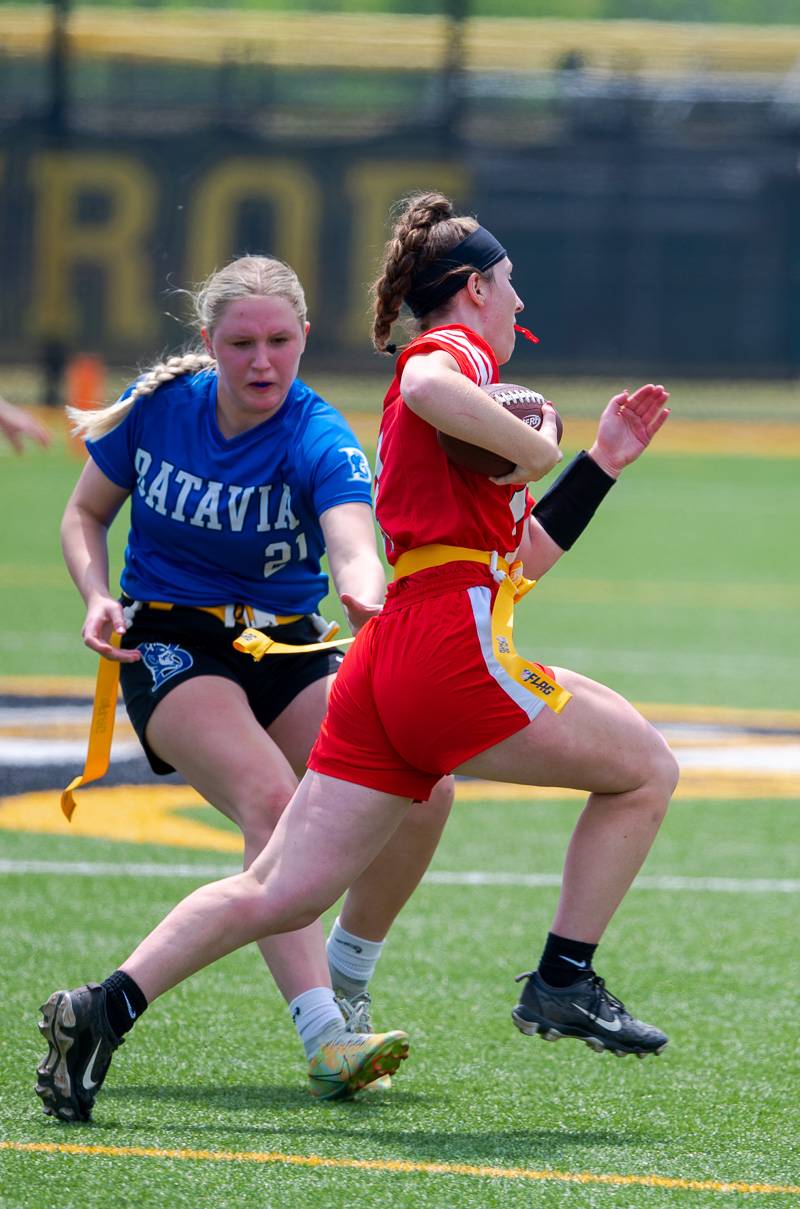 Image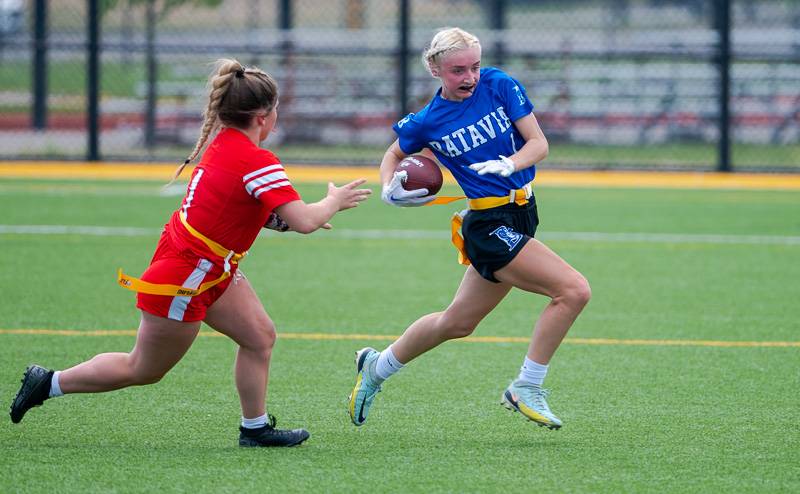 Image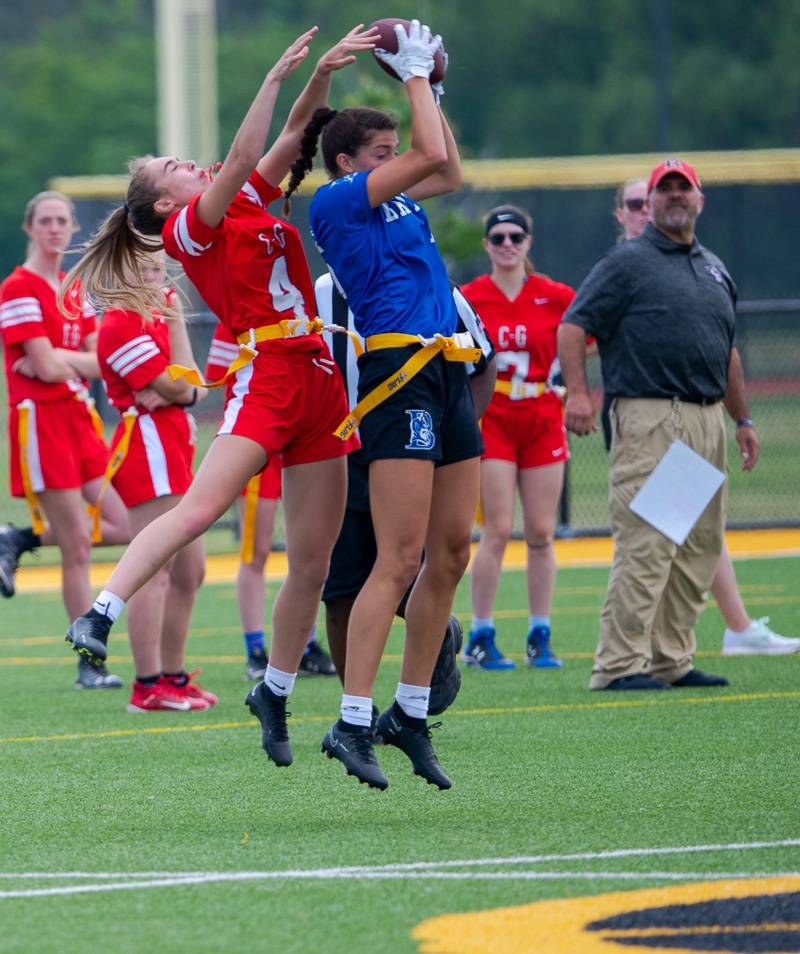 Image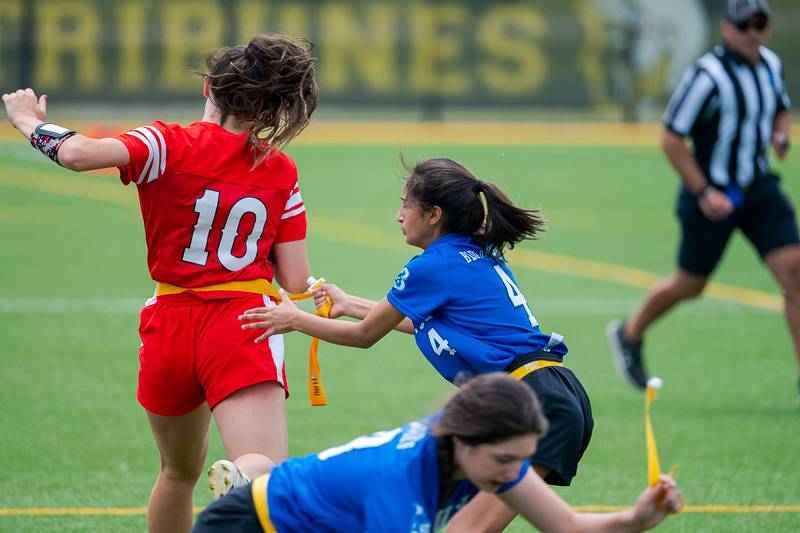 Image