April 28, 2015 - 3:49pm
Batavia HS to dedicate renovated softball field to Coach Anderson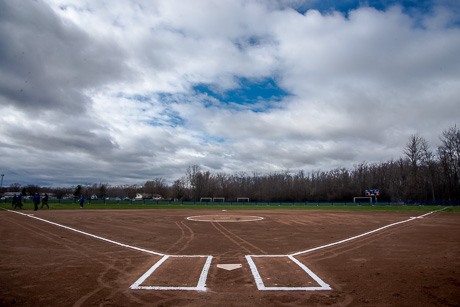 The upgraded softball field at Batavia High School will be dedicated Friday to honor Ed Anderson, a former coach and teacher with the school district.
Anderson taught sixth grade from 1965 until his retirement in 1998. He was the first varsity girls softball and girls soccer coach for the Blue Devils.
"He was known as an excellent teacher and is most famous for his annual weeklong sixth-grade camping trips to Allegheny State Park that he led for 30 years, said Sue Medley, who has been helping organize the dedication ceremony, which starts at 3:30 p.m., Friday, rain or shine.
Anderson coached junior high bowling from 1977 to 1987, softball from 1979 to 1998, soccer from 1978 to 1998 and girls basketball from 1988 to 1991.
The girls won their first sectional title in softball in 1982.
"Coach Ed Anderson left his mark on generations of Batavia Middle and High School students while serving the Batavia City School system for more than 30 years. He was a role model to all," said Athletic Director Mike Bromley. "He was a source of support and an example of calmness, determination and generosity for the athletes he coached. He fought tirelessly for equality and opportunity in girls' sports."
While school officials had recognized the need to upgrade the softball facilities, it was only after a group of players and their parents filed a Title IX lawsuit demanding facilities more on par with what the boys baseball team enjoys by playing its games at Dwyer Stadium that a settlement was reached. That led to new bleachers, dugouts, infield, outfield fence, scoreboard and batting cage.
The team is scheduled to play Greece Arcadia at 4:30 p.m. Following the game there will be a celebration reception in the high school's atrium at 6:30 p.m.
The dedication committee is still seeking financial support. The committee has currently raised $3,400 with a goal of $10,000. Funds will be used for field signage, a permanent memorial, dedication ceremony and contribution to the Ed Anderson Outdoor Education Campership Fund on behalf of the community. To contribute, visit http://www.gofundme.com/coachedanderson.