May 27, 2012 - 10:45am
Blue Devils repeat as Section V track champions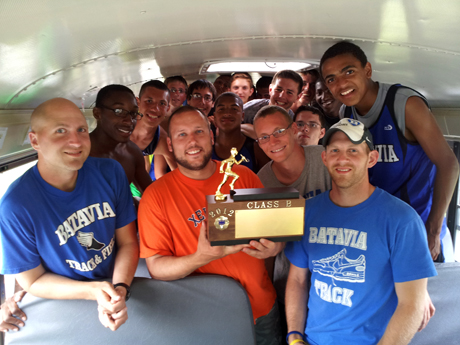 The Blue Devils are Class B Section V outdoor track champions for the second season in a row, crushing the competition Saturday in Marion with 131 points.
Second place Aquinas had 72 points.
Individual event winners were:
Eric Williams, pole vault with a 12-foot jump, and 400 hurdles with a new school record of 57.5 seconds.
The boys 4x100 relay was won by Brandon Stevenson, Andrew Budlong, Mitch Noble and Alex Egeli with a time of 45.18.
Damion Reeves won shot put with a throw of 45' 7".
Ty Demmer won the 3,200-meter run with time of 10:15.
T.T. Martinez won pentathlon with 2,611 points.
This is the team's 4th outdoor title, and with a title in indoor track this winter, the Blue Devils now have 18 total track championships in the program's history.
Photos and information submitted by Steve Ognibene.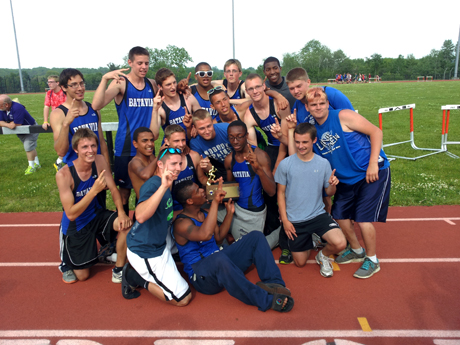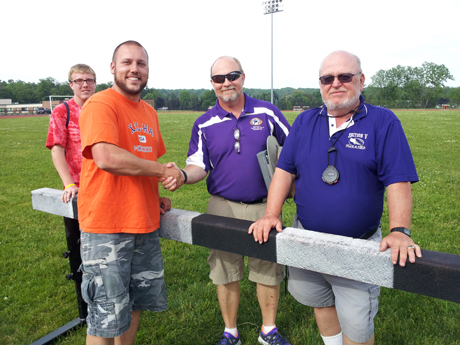 Coach Nick Burk with Section V track officials.