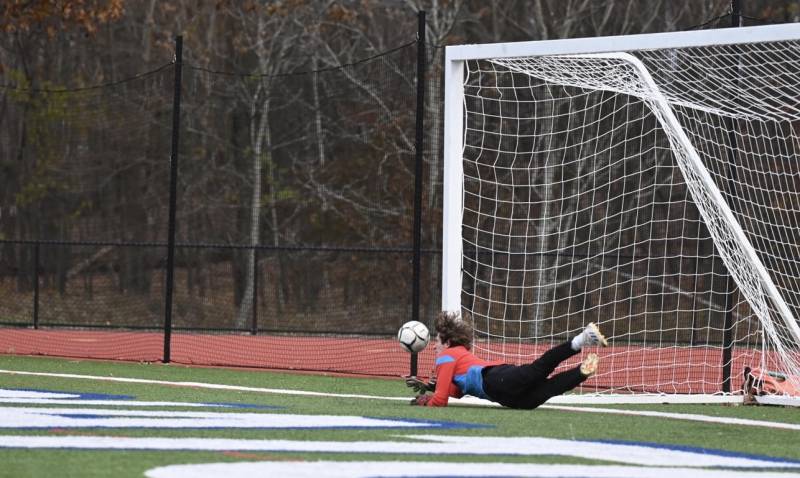 The Byron-Bergen/Elba Bees will play for a state championship in Boys Soccer on Sunday in Middletown after winning a double overtime match that was decided by a shootout against Seton Catholic.
Jack Farner, with an assist from Colin Martin, scored the only goal for the Bees in the first half and the Bees held Seton scoreless until just 11 minutes left in the match.
Regular time was followed by two 15-minute overtime periods that could have been decided by a "golden goal" (the first team to score wins).
The OT periods were followed by a five-shot shootout with Carter Prinzi stepping into the goal. Each of the first two shots by both teams was blocked by each goalie, then each team made their next two goals. Jesus Aragon made the fifth attempt for the Bees, giving Prinzi the opportunity to make the game-winning save.
Sunday's game begins at 11:30 a.m. at Middletown High School against Mount Academy from Section IX.
More photos and coverage coming this evening.
The Batavian is providing exclusive coverage of the Class C Boys Soccer State Championship matches. You can help support our coverage by joining Early Access Pass.