March 12, 2012 - 6:09pm
Burglar refuses to sign documents after being sentenced to nine years in prison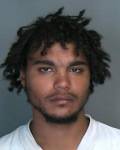 A man accused of taking part in a couple of Batavia burglaries in the early fall was apparently sorely disappointed in the nine-year sentence handed down by Judge Robert C. Noonan today.
Kurt H. Hawkins Jr., 18, who has no permanent address, uttered a mild profanity and refused to sign about a half-dozen orders of protection documents when Noonan had them presented to him.
Noonan warned Hawkins such behavior wouldn't look good on his record at any future parole hearing, but Hawkins slumped in his chair and still refused to sign.
A month ago, Hawkins admitted to burglary, 2nd, and assault, 2nd.
The assault charge stemmed from an attack on an inmate in the Genesee County Jail following his initial arrest.
Noonan noted just before pronouncing his sentence that while Hawkins had no prior criminal history, he had shown a propensity for violence and the attack in the jail was of particular concern.
Noonan also reminded Hawkins that he was lucky, maybe, to be alive.
"I recognize your history and the fact that fortunately nobody was hurt in (the burglaries), but it could have been you (who was hurt)," Noonan said. "A lot of people keep protection in their homes and they would have been perfectly justified under the law to use it. It could have been you dead on the floor of that bedroom."
A woman was reportedly home, alone, in her bedroom when Hawkins entered the house.
Hawkins and his attorney Jerry Ader blamed his conduct on abuse of drugs and alcohol.
"He could have quite a future ahead of him if he just applies himself and avoids drugs and alcohol," Ader said. "Obviously, a prison sentence will help him do that, but it's just a question of how long."
In court, Hawkin's only statement, other than his refusal to sign, was, "I feel bad for the woman when I ran into her."
March 13, 2012 - 5:17pm
#8
He grants them for more purposes than that. Collecting and self defense. In order to use for purposes of conceal and carry for self defense is a lengthy process. Most people on the day to day don't need to be strapped to go to walmart. So that leaves hunters, target shooters, home defense, and collection. Also Employment options are available.
If they are in your home with intent to do harm, you are within your rights to protect yourself and family.