June 12, 2014 - 1:34am
Butterfly bench dedicated at Batavia Peace Garden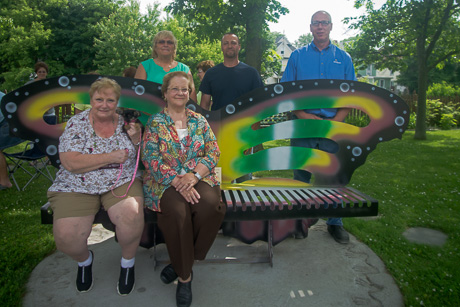 Friends of the Batavia Peace Garden dedicated a new bench -- a bench with the wings of a butterfly -- Wednesday afternoon.
The steel was laser cut by Oxbo International, of Byron, and the welding was completed by Barone's Welding, of Batavia. Paint was supplied by Mosman's and the Melody Barbeau Family, of Florida. The painting was completed by Old World Collision.
Pictured above, front row, Carol Grasso, Bernada Scoins, Barb Toal, Rob Barone and Steve Merritt (Oxbo).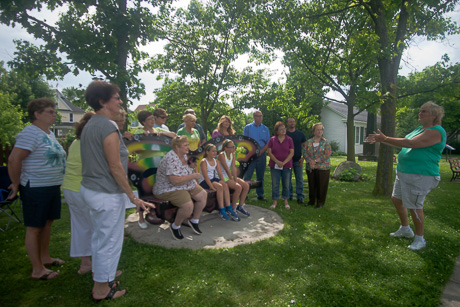 Barb Toal making a dedication speech.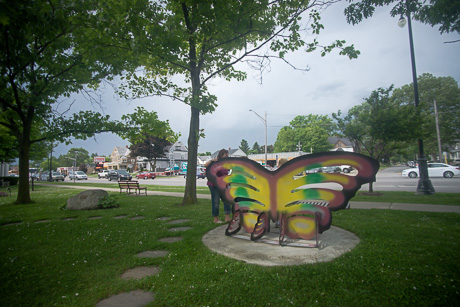 The bench from behind.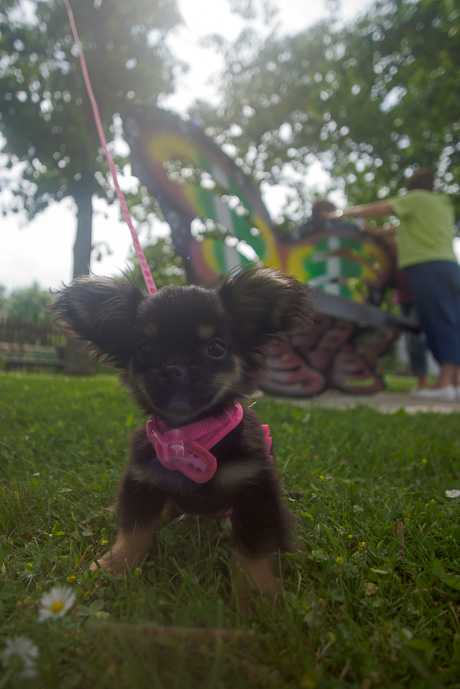 Carol Grasso's new puppy liked the bench.
June 12, 2014 - 8:17am
#1
The bench is beautiful.
I always knew Barb was talented, but 'baking' a dedication speech takes that talent to a new high. All I could envision was...
Four and twenty butterflys baked in a pie.
When the pie was open the butterflys took flight.