October 17, 2013 - 10:32am
Car hits trailer in trailer park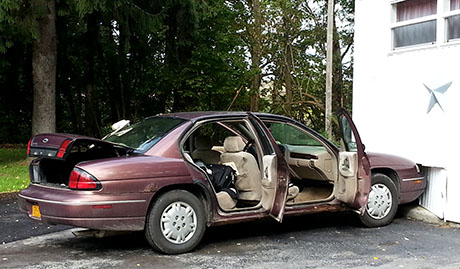 A vehicle has reportedly hit a trial in a trailer park on Gaslite Lane, Batavia.
Two people were in the vehicle and both have been detained.
No injuries are reported.
UPDATE 10:43 a.m.: Reporter Alecia Kaus is on scene and reports that a State Trooper was attempting to perform a traffic stop on the vehicle and the vehicle didn't stop and the driver allegedly attempted to ditch the vehicle in the trailer park. Two people are being taken into custody. A trooper told dispatchers that at least one person faces a possible criminal possession of a controlled substance charge.
UPDATE 11:05 a.m.: The car struck the trailer in Lot #11. Nobody was home at the time.