July 14, 2014 - 10:21pm
Car reportedly flipped over on Thruway near State Street Road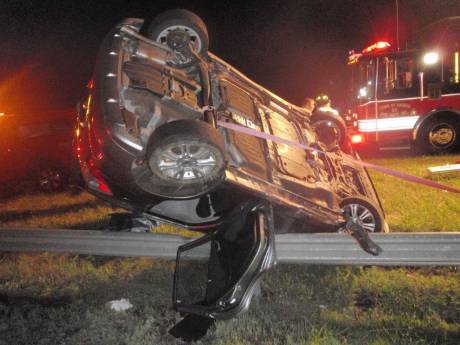 A vehicle has reportedly flipped over on the Thruway near mile marker 389.9 in the eastbound lane.
No word on injuries.
Town of Batavia fire and Mercy EMS dispatched.
The location is just west of the State Street Road overpass.
UPDATE 10:21 p.m.: A first responder reports the vehicle is on the guard rail, inverted. One female trapped in the vehicle, though conscious and alert. The vehicle will need to be stablized before firefighters can get her out.
UPDATE: Photos submitted by Town of Batavia FD.