June 10, 2014 - 3:15pm
City firefighters announce annual 'Fill the Boot' campaign for June 20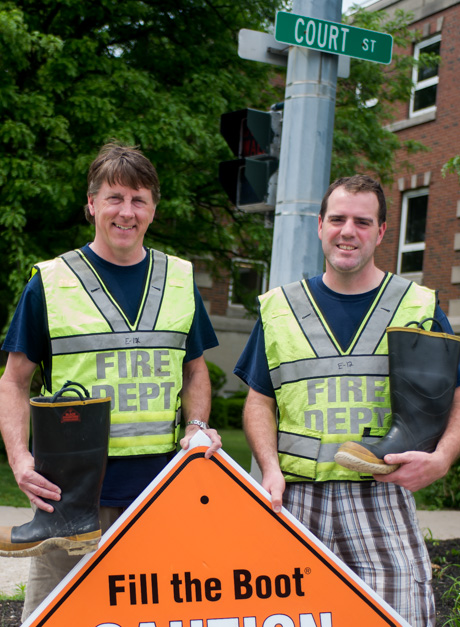 The annual "Fill the Boot" campaign comes to Batavia again Friday, June 20.
Off-duty City firefighters, members of IAFF Local 896, will position themselves on Ellicott, Court and Main and collect spare changes and donations from passing drivers.
This years cochairs for the event are Jeff Stevens, left, and Greg Ireland.
City firefighters have been participating in the fundraising event for MDA for 20 years.
Last year, they helped raised $8,500, which was a new record in donations locally.
Money collected benefits the children who are diagnosed with any of the more than 40 neuromuscular diseases that fall under the MDA umbrella, including ALS, commonly known as Lou Gehrig's disease.
Donations cover everything from wheelchairs to braces, physical therapy sessions to summer camps for those afflicted.