May 5, 2011 - 1:54pm
Coaches organize new traveling youth football team for Batavia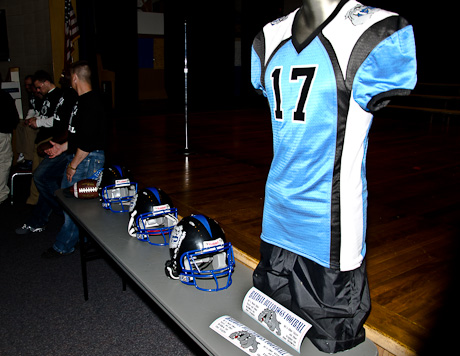 More than two dozen young football enthusiasts turned out for an organizational meeting for the Batavia Bulldawgs, a new youth traveling football team.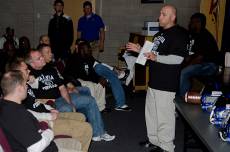 Actually, two teams -- one for third- through fifth-graders and another for fifth- through new seventh-graders.
Unlike youth football, the Bulldawgs will play four of their eight games away from home, against other teams in the region.
The games are also played on 100-yard fields under the same rules as high school football's Section V.
Team Vice President Ken Proefrock explained that the Bulldawgs will learn the same system used by the Batavia Blue Devils and work as a feeder organization, preparing Batavia's young players to be competitive at the high school level.
Registration is from 6 to 8 p.m., May 13, in City Centre, between JCPenney and Sunny's. Students need a photo, proof of school grade (current report card or letter from the school) and doctor's clearance. For more information, write [email protected]