December 22, 2011 - 8:29pm
Contest: Main St. Pizza Company NFL Challenge Week 16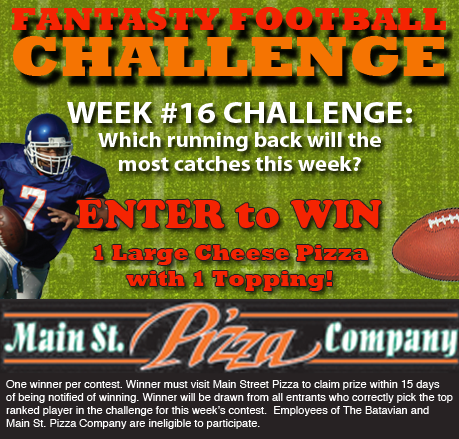 In Week 15 we asked which team would record the most sacks. Among the 10 teams available for picking in the contest, four recorded four sacks. We randomly selected a winner from among the entrants who picked those four teams.
The winner for Week 15 is Thomas Lennon. He wins two personal pizzas with cheese and one topping, and two house salads. Tom has one week to claim his prize at Main St. Pizza Company.
NOTE: The majority of this week's games are being played on Saturday. Deadline for entry is 1 p.m., Saturday. Click here to enter.