Image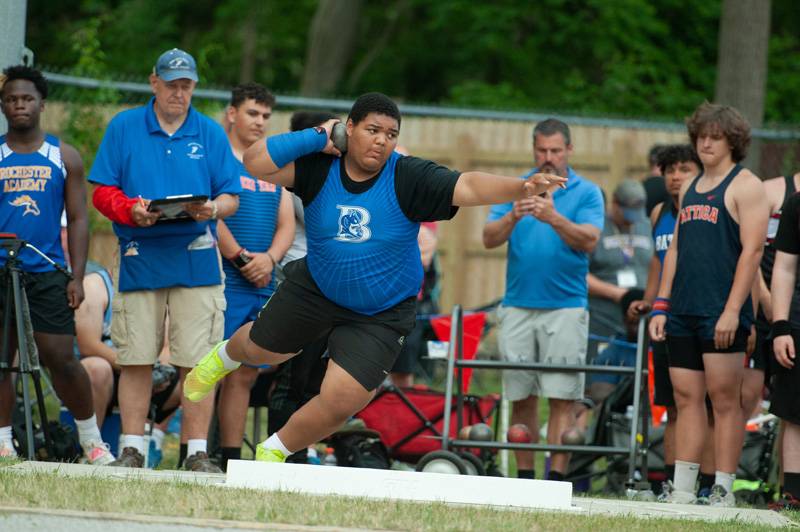 CORRECTION: A Reader informs me I've gotten Jadyn's accomplishment all wrong.  She was competing in the Pentathlon, which is five events, with competitors scoring points in each event and the winner being the athlete with the most points. Mullen was far and away the winner of the event.
In addition to the three first-place finishes noted earlier in our post (below), she finished second in the Girls High Jump and second in Shot Put, for a total of 3,334 points. Anna Varland of Batavia came in second with 2,389 points.
We apologize to Mullen for the error.
It was a big day for Alexander's Jadyn Mullen at the state qualifiers in track and field held at Van Detta Stadium on Friday.
Mullen's wins:
Girls 800 Meter Run, 2:19.57
Girls 100 Meter Hurdles, 15.25
Girls Long Jump, 5.52m
Girls Outdoor Pentathlon, 3334
Other individual winners on the day:
Nathan Canale, Batavia, Boys 1600 Meter Run  4:26.73  
Campbell Riley, Batavia, Girls 2000 Meter Steeplechase,  7:30.33  
Batavia, Girls 4x100 Meter Relay, 49.77
Batavia, Girls 4x800 Meter Relay,   9:50.96
Laurel Kania, Alexander, Girls High Jump, 5-03.00 
Connor Domoy, Oakfield-Alabama, Boys 3000 Meter Steeplechase, 9:47.45
For complete results, click here.
Photos by Kristin Smith. For more, click here.
Image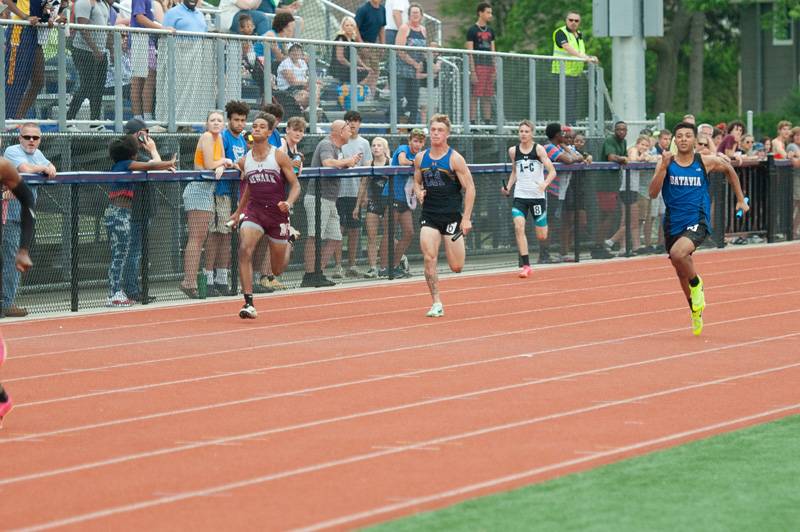 Image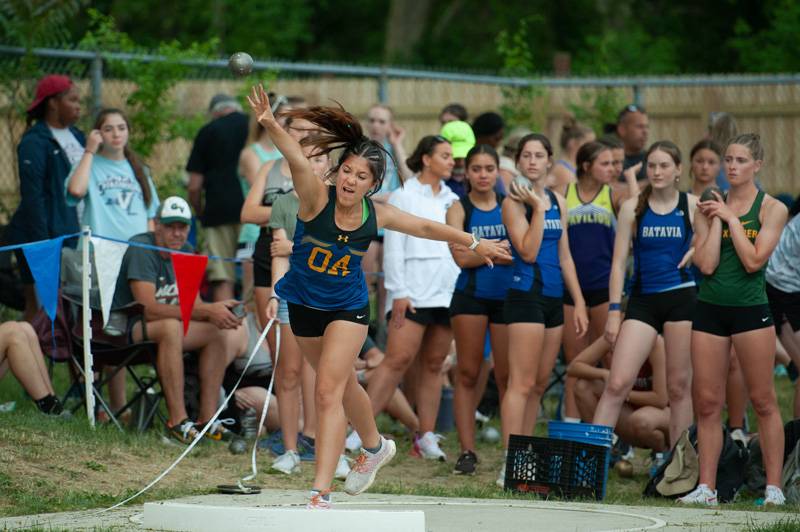 Image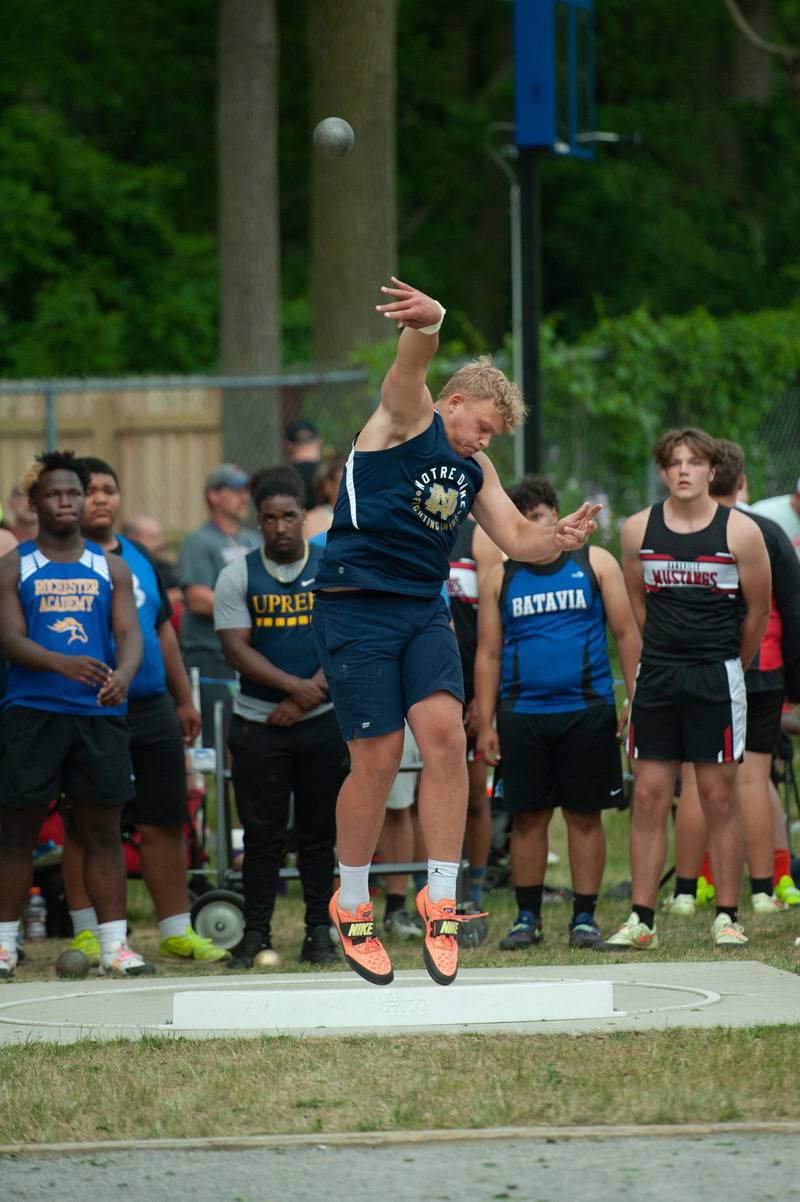 Image
Image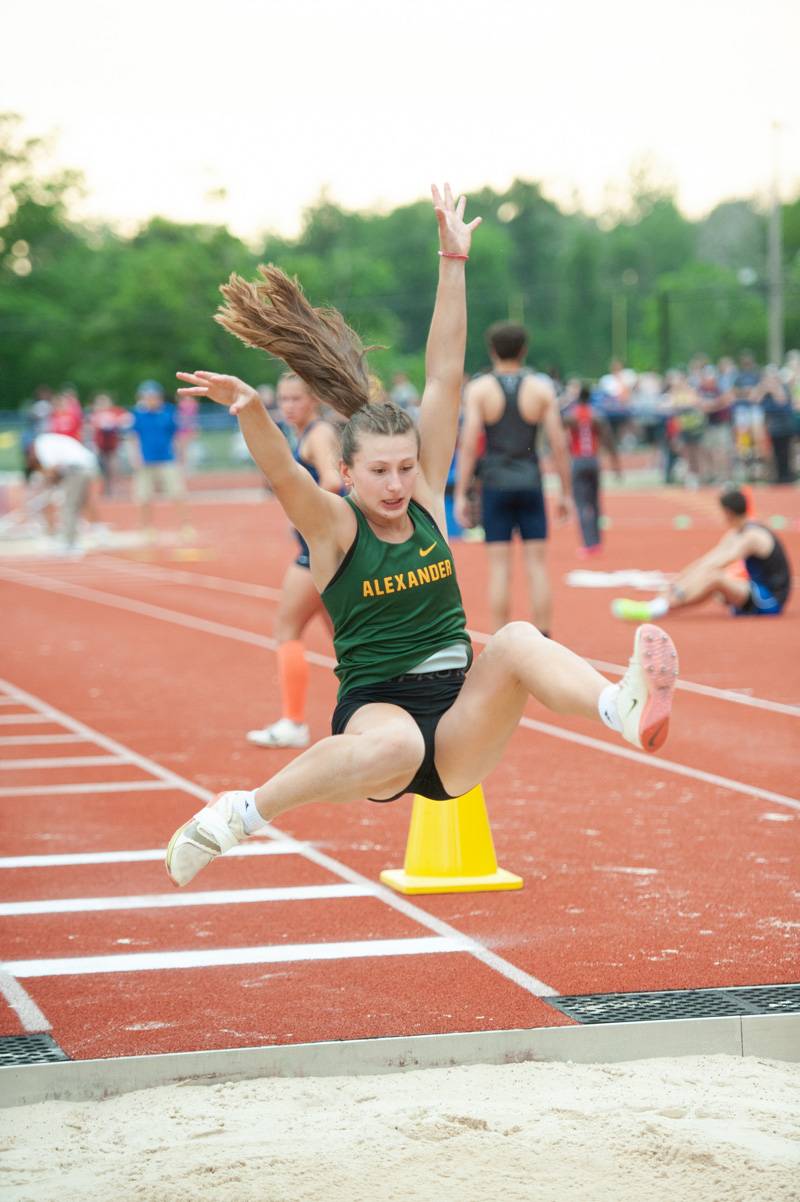 Image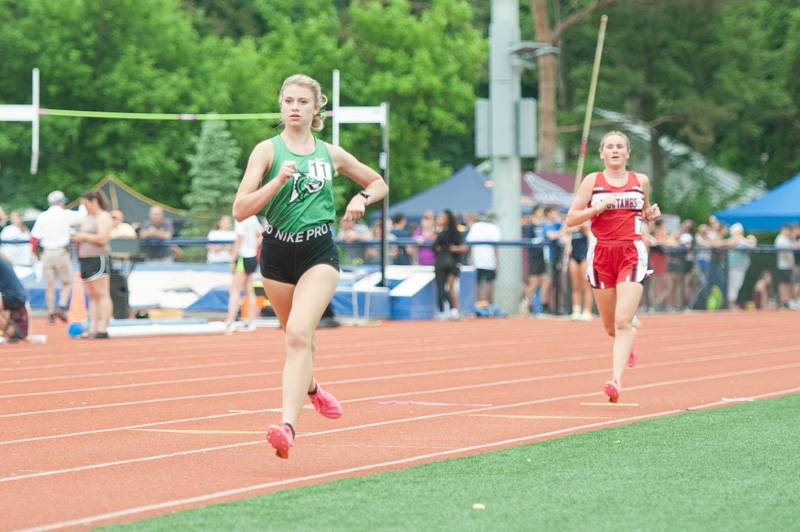 Image