February 18, 2014 - 11:20am
Dedicated volunteers and cooperation among riders make snowmobile recreation possible in Genesee County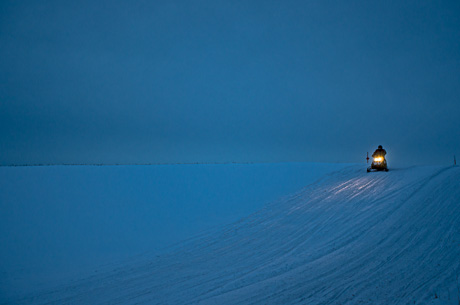 Out on a trail in Oakfield, a first-time snowmobiler with a camera decided to stop, letting his guide continue ahead for a bit, and looked back at the path just taken and see if the area might be photogenic.
It wasn't.
When the rookie turned back to put his hands on the handlebars, his palm accidentally hit the engine's kill switch.
He had no idea how to restart this machine.
No worries really. The rider knew his guide, Jim Elmore, would turn around before long and see the rookie was no longer trailing. Elmore is past-president of Genesee County Sno-Packers Snowmobile Club and the current president of NYSSA (New York State Snowmobilers Association).
Perhaps the guide had a bit of fear that the rookie had done something horrid with Jane Chaddock's sled, like zoom it off the trail into a ditch, and he would return.
About this time, a young rider on a neon green and black snowmobile happened along the trail and offered assistance.
And that's sort of how it goes in the snowmobile community in Genesee County -- a cooperative spirit, riders helping riders.
It takes a dedicated group of volunteers to maintain the 175 miles of snowmobile trails in the county, and Sno-Packers (along with Sleds of Stafford) are the organizations that ensure the work gets done.
If not, as volunteer groomer Greg Rich said, "It would be pretty rough out here. There would probably be no snowmobilers."
The Sno-Packers own three machines for grooming the trails. Each costs more than $200,000, and the grooming drags cost another $12,000 each, plus the club spends from $25,000 to $30,000 a year on operations and maintenance.
Ten to 12 volunteers operate the groomers. A couple, such as Rich, spend more than 10 hours a day out on trails, keeping the snow smooth and packed so riding is not only possible, but safer.
The club also maintains trail signs that provide directions and GPS coordinates to riders so they don't get lost and have some idea of where they are in an emergency.
Snowmobile clubs also provide a safety and riding classes, not to mention social events.
It's a monumental effort and involves an interesting bit of cooperation between private non-profit groups and state agencies.
In fact, Elmore noted that while citizens often complain about state government, snowmobile groups, and certainly Sno-Packers often find government agencies to be cooperative allies.
As an example, Emore pointed to a trail that connects Alexander and Bethany. It's an old railroad bed owned by the Department of Environmental Conservation. After years of wondering why it wasn't a snowmobile trail, the Sno-Packers reached out to the DEC and inquired about turning it into a trail. The DEC's response? "We thought you'd never ask."
Much of the funding for trail maintenance comes from license fees for snowmobiles collected by the state (unlicensed snowmobiles, and there are some, then, are the bane of good trail maintenance). 
The state pays Genesee Sno-Packers to maintain 150 miles of trail. The club pays for the extra 25 miles out of its own dues.
A ride on one of these trails reveals a side of Genesee County that you're never going to see from a state highway or county road. The vistas and views are completely different and reveal even greater variety of our area's beauty.
In fact, if your concept of snowmobiles is that of a bunch of speed demons racing around the countryside, that's hardly the truth at all. Snowmobilers are photography buffs (Chaddock, for example, always packs a camera and is known among club members for her eye-catching photography), birders and nature lovers.
On the trail, you come across a variety of wildlife and that's part of the fun of the ride.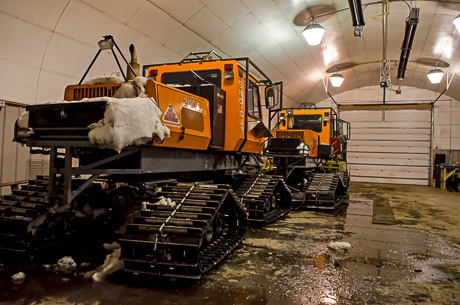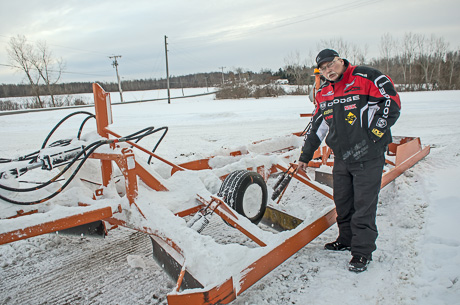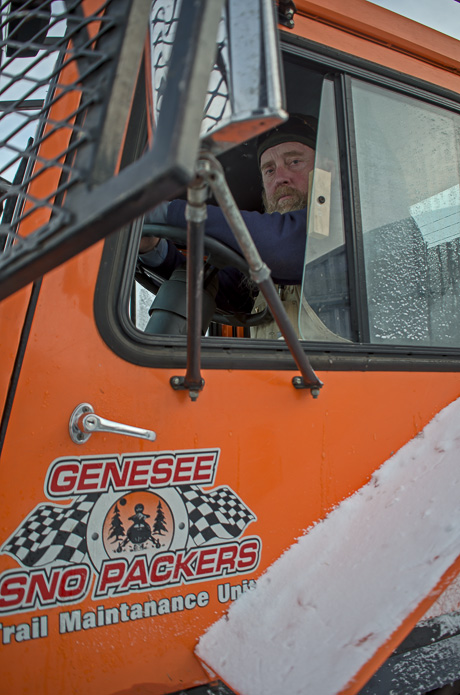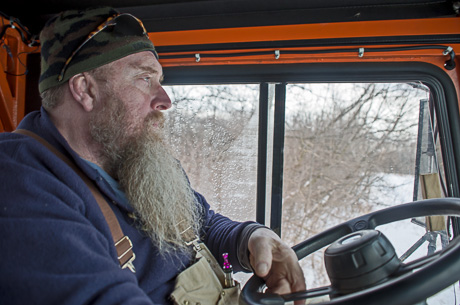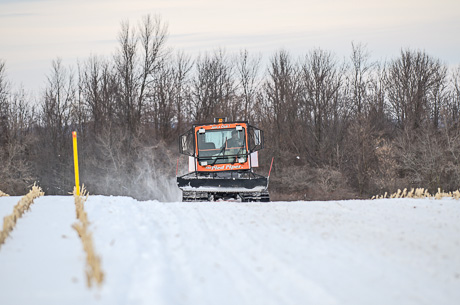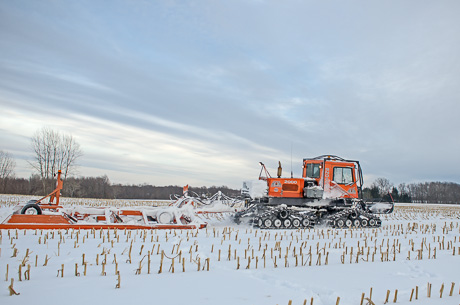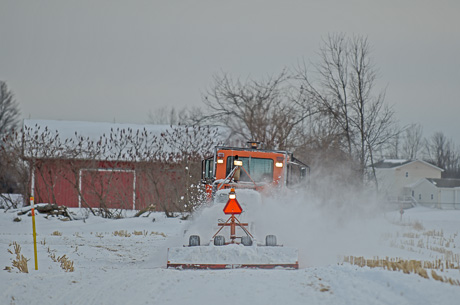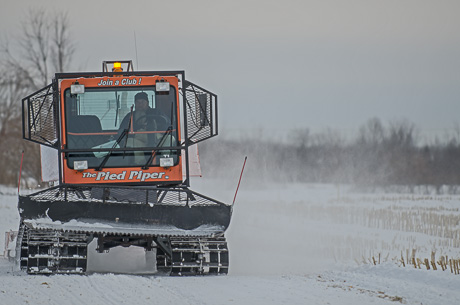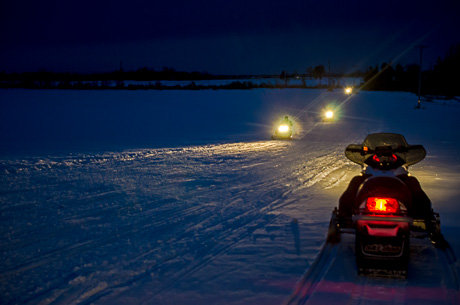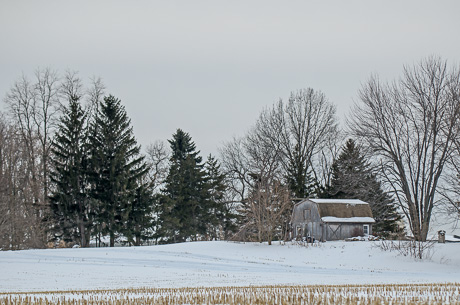 February 18, 2014 - 3:04pm
#1
The trail runs across my front yard and I have been impressed by the respect shown by nearly every snowmobiler. If I happen to be out front and people go by they either wave or stop and talk. When we first bought the house I didn't know what to expect, but I've been impressed by the Snowpackers. I glad that they finally have a good winter to enjoy their sport.
February 18, 2014 - 7:36pm
#2
Well, I am pretty sure the trails aren't supposed to go down the village sidewalks. I don't appreciate them flying down the sidewalk at 1:00 in the morning. I am also pretty sure the trail doesn't go through the cemetery (also in the village) but they ride through there also. I don't have a problem with them riding through the fields but come on, show a little respect.