May 25, 2012 - 11:24am
Don Carroll faces battle with cancer while continuing charitable work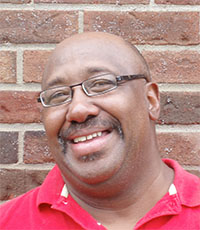 One of Genesee County's most generous residents, a man who has helped numerous families in times of need, is facing a serious challenge of his own.
Don Carroll was diagnosed in April with cancer of the esophagus. He has undergone two radiation treatments, awaits a third, and is about to start chemotherapy.
"Don has supported so many people over the years," said Jerry Foster, his sixth-grade teacher, lifelong friend and helper with Don's various charity efforts, including the annual 5K run and Toys for Kids.
"He's raised thousands of dollars for college scholarships, camp scholarships, Toys for Kids. If everybody could keep him in their thoughts and prayers and do what they can. Don wouldn't ask for that. He wouldn't ask for anything for himself, but he's going to need help, especially when the medical bills start coming in."
There has hardly been a time in Carroll's life that he hasn't helped others. The 1974 graduate of Oakfield-Alabama High School was an orphan who found a home in Genesee County. Shortly after graduation, Carroll starting raising money, a project that continued for 23 years, to send kids to YMCA summer camp.
In the late 1990s, Carroll switched his focus to raising funds for college scholarships and organized annual 5K and 10K runs as fundraisers.
More recently, Carroll has headed up Toys for Kids, a secret-Santa program for the area's children who might not otherwise receive Christmas presents.
In 1997, Carroll was named Geneseean of the Year by the Chamber of Commerce and he was inducted into the O-A Hall of Fame three years ago.
Foster said Carroll remains in great spirits.
"He knows everything is going to work out," Foster said. "He knows he's going to be at the 5K race (this summer). He has a very positive attitude."
Carroll hasn't worked since April 19 and isn't expected to be back on his feet for several more weeks.
Even so, he's continuing to do what he can for Toys for Kids, sending out emails to sponsors and helping to organize run for this summer.
The office at Birchwood Village Apartments, 88 Dewey Ave., Batavia, is selling candy bars for $1.50 as a fundraiser for Carroll and a chicken BBQ is being planned, but no other fundraisers have been set yet, Foster said.
Donations for Carroll can be sent to Jerry Foster at 20 River St., Batavia, NY 14020.
People who would like to know more about Carroll's medical progress can sign up for Care Bridge. Foster asked that visitors sign the guestbook and leave messages, which Foster prints out and brings to Carroll.
"They mean a lot to him," he said.
May 25, 2012 - 12:41pm
#1
This saddens me. What an amazing man he his. If any other fundraisers are formed, I would be honored to offer my DJ services or sound system to the event. I'm sure all the bands that have worked with him on the Toys for Kids drives would jump on board.