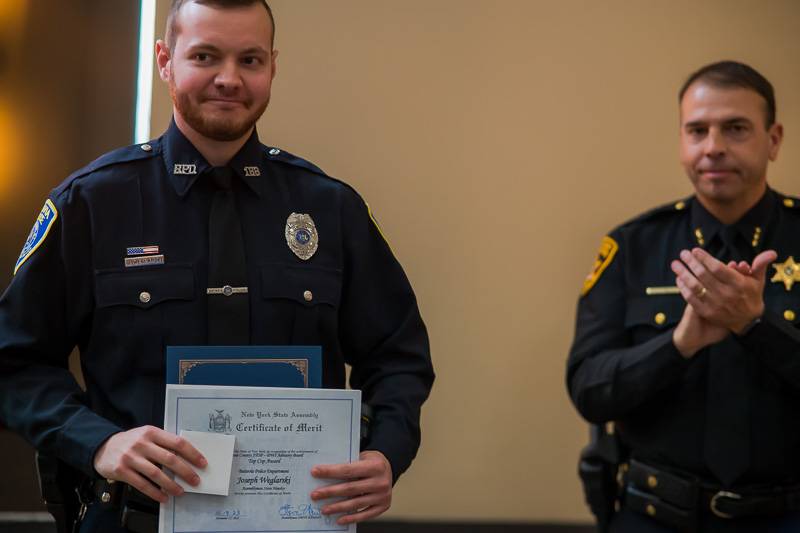 At Terry Hills on Friday, the Genesee County STOP-DWI Advisory Board recognized the county's "top cops" for their efforts to help keep drunken drivers off the roadways as well as nine local students for the TOP-DWI posters.
Batavia Police Officer Joseph Weglarski, Genesee County Sheriff Deputy Zachary Hoy and Village of LeRoy Police Department Officer Jordan Wolcott were honored for their top performances in DWI arrests and their dedication to keeping the community safe.
The poster contest is divided into three categories. There are 1st-3rd place winners in two grade categories, 6-8 and 9-12, as well as a Computer-Generated Art Winner.
6th - 8th grade winners: 
Alyssa Bailey, 
Jameson Hargrave, 
Deborah Heineman, 
Taylor Louis and 
Peyton Gay. 
9th - 12th grade winners: 
Taelynn Bragg, 
Savannah Meyer and 
Aiden Vallett. 
The grand prize winner is Marley Santos.
To view all of the winning posters, click here.