November 16, 2013 - 8:02pm
Facebook Contest: Like Council Opticians for chance to win Asus tablet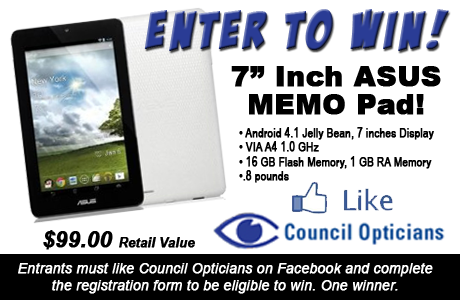 Click here to enter. You must both like the Council Opticians page on Facebook and complete the registration form to be eligible to win. Only one winner selected.
November 17, 2013 - 8:54am
#1
this contest will receive the following info: your public profile, friend list, email address, birthday and likes.
Meh...no no no