October 18, 2013 - 1:50pm
Felony arrest warrant issued for suspect in State Street shots-fired incident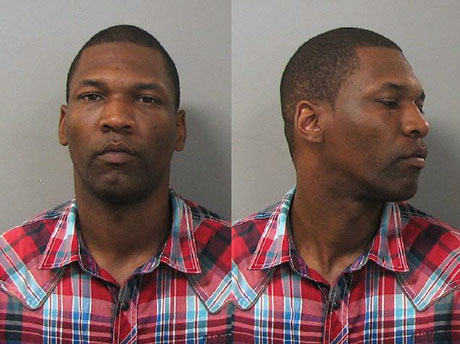 A felony warrant has been issued for a suspect in the State Street shots-fired incident Sept. 27 as police continue their investigation of that matter as well as the report of shots fired on Jackson Street on Oct. 8.
Police are looking for information on the whereabouts of Batavia resident Dashawn Allen Butler, who is described as a black male, 34 years old, 6' 2" and 183 lbs.
Butler, who has prior arrests in the city, has resided at 101 Summit St.
According to a law enforcement source, Butler was questioned in connection with a shots-fired incident at Walmart on Jan. 22. The following month, the mechanic for a resident who had been at Walmart that evening discovered a bullet had hit the radiator of the car driven by the resident.
Batavia PD can be reached at (585) 345-6350, or the confidential tip line is (585) 345-6370.
Residents are cautioned not to try to apprehend or detain Butler. If seen, witnesses are asked to call 9-1-1 immediately.
According to a release from Batavia PD, investigators are continuing to follow and develop leads in the two recent incidents.
Physical evidence was recovered at the Jackson Street scene and was sent to the NYS Police Forensic Investigation Center in Albany for DNA and fingerprint analysis.
Investigators believe three people were involved in the Jackson Street incident. Two people were identified and questioned and one has been detained on an alleged parole violation and is being questioned further by Batavia PD.
The department is working with members of the Local Drug Enforcement Task Force (the local major crimes unit) and NYS Parole.
"Batavia is not going to tolerant this type of violence," said Chief Shawn Heubusch in a statement. "We are committed to providing safe neighborhoods for our residents and Police Department and citizen collaboration is vital to maintaining a safe City."    
October 18, 2013 - 3:56pm
#3
Oh goodness gracious me. I hope for his sake Dashawn doesn't have more than seven bullets in his magazine when the police apprehend him.