August 4, 2011 - 2:53pm
Food store relocating from Alexander to Batavia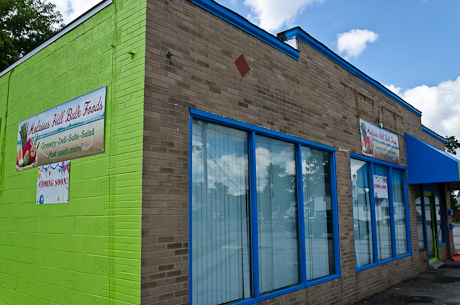 Molasses Hill Bulk Foods is relocating from the Village of Alexander to a building on Ellicott Street.
Owner Shannon Harder said she hopes the new site will be open on Aug. 9.
Harder said moving was a simple business decision. While she had a core group of loyal customers in Alexander, there just weren't enough to sustain the business. She's hoping the bigger customer base of Batavia will help generate the kind of revenue she needs to stay open.
She also pointed out that the outside of the building (formerly Time Bomb Tattoo) will be repainted.
August 4, 2011 - 3:05pm
#2
So excited about this! I love Molasses Hill. Their deli meats and cheeses are out of this world and they have have very reasonable prices.