June 3, 2014 - 9:18am
Genesee Chorale preparing to perform Dvorak on Friday and Sunday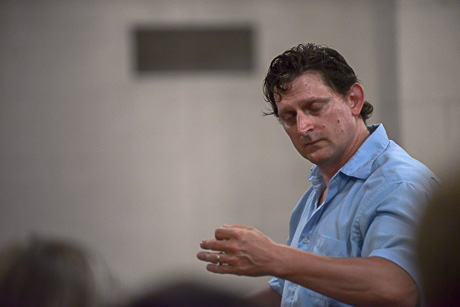 Under the direction of Ric Jones, the Genesee Chorale will perform Antonin Dvorak's "Requiem Mass" on Sunday at St. James Episcopal Church, Batavia.
Featured vocal soloists are Maureen DeGolyer, soprano, Pat Fussell, alto, Mark Ross, tenor, and Jim Ellison, bass.
Tickets for the 4 p.m. performance will be available at the door and are $10 for adults and $8 for students and seniors.
On Friday, the chorale will perform at 7 p.m. in Albion's Pillars Estate in the Grand Ballroom. There will be complimentary wine and hors d'oeuvres at 6:30 p.m. Tickets are $20 and available online at geneseechorale.com or at the door. The Pillars is located at 13800 W. Country House Road, Albion.