December 2, 2013 - 11:02pm
Genesee Chorale readies for a pair of holiday concerts in Le Roy and Albion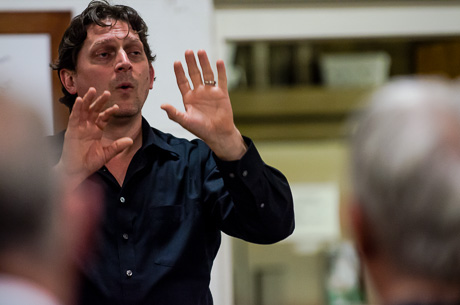 Since 1971, the Genesee Chorale has been making beautiful music for the people of WNY. That tradition continues this month with two holiday concerts.
First, the Chorale performs a show entitled "Hail the Star" starting at 7 p.m., Friday, at Le Roy Jr./Sr. High School, 9300 South St.
Two days later, on Sunday at 3 p.m., the group performs in Albion at the First Presbyterian Church.
The 70 or so people who comprise the chorale have been traveling weekly to Batavia from the seven area counties of WNY to prepare for these concerts.
"We come from a lot of rural communities," said chorale president Maureen Degolyer. "Coming from a rural community, like I am from Castile, you have to be willing to travel a distance to do any quality music, and that's what we do here."
The Chorale is dedicated, she said, to providing audiences with the highest quality performance they could possibly hear.
"Our expectations are high and we don't do anything that isn't quality because nobody could stand it," Degolyer said. "We aim for quality and it is wonderful stuff."
The concert is a blend of traditional and contemporary songs.
A few of the selections are: "Jesus Loves Me," which has a jazz influence and will be feature Dan Jones on the alto saxophone; "What Strangers Are These," featuring Fran Woodworth on flute and Mike Teeling on acoustic guitar; and, a unique arrangement of "Jingle Bells" as made popular by Barbra Streisand.
For more information and tickets, visit www.GeneseeChorale.com. Tickets will also be available at the door.
Top photo, conductor Ric Jones.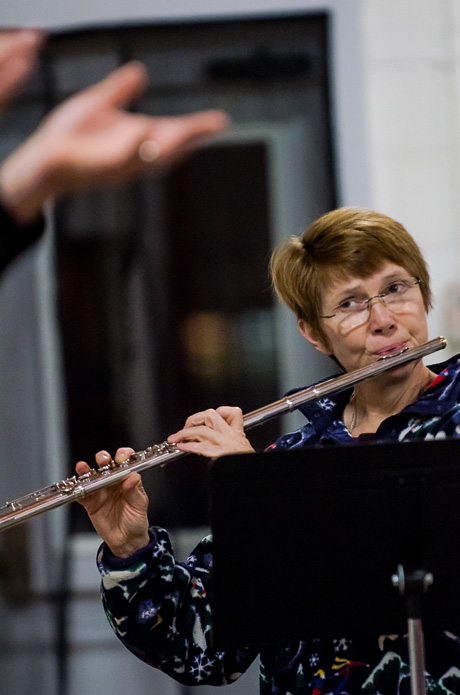 Fran Woodworth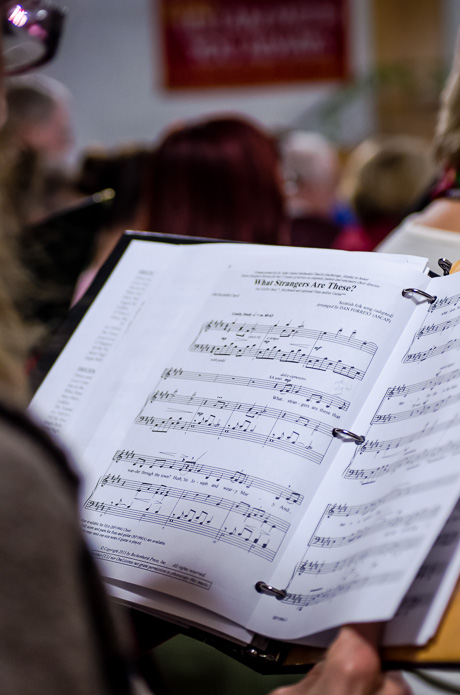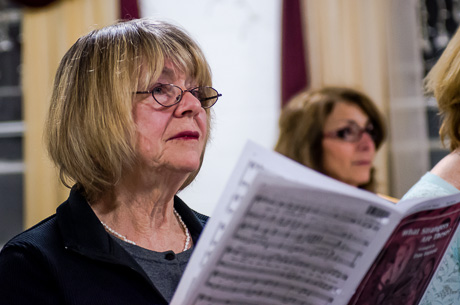 Maureen Degolyer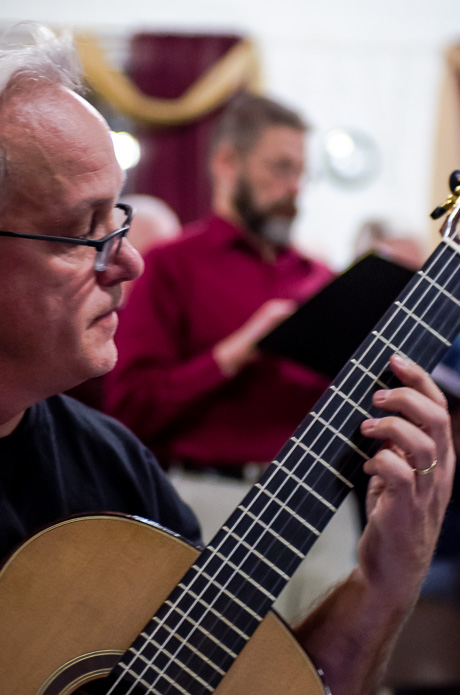 Mike Teeling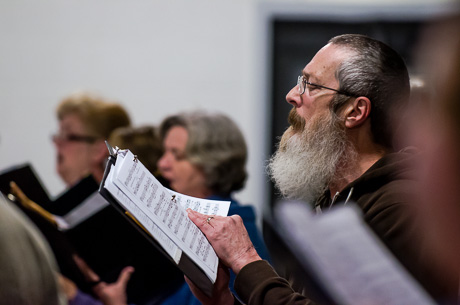 Bob Holley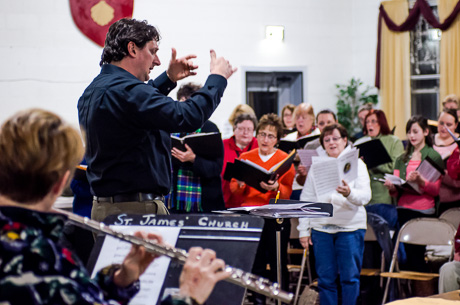 Jones conducting, Woodworth on flute.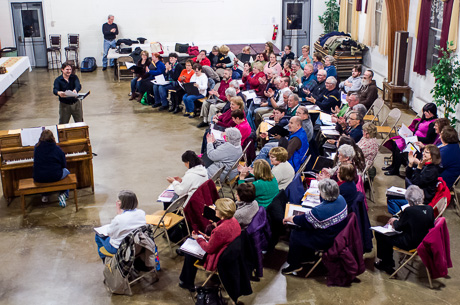 The chorale's rehearsal at St. James Episcopal Church in the community room.