August 18, 2011 - 7:50pm
Genesee Justice intern will return to Kyrgyzstan with some valuable lessons learned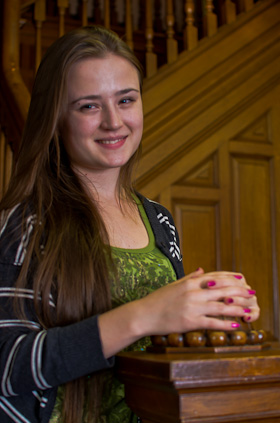 Valeriya Melnichuk, a foreign exchange student who worked as an intern for Genesee Justice over the summer, will return to her home in Kyrgyzstan with a few big impressions of Batavia.
First, the people are friendly.
Also, in her time at Genesee Justice, she saw first-hand the benefits of educating drunken drivers about the dangers of DWI.
Genesee Justice also opened her eyes to ways her own country's justice system could better assist victims of crime.
And one observation that might not surprise some readers: American sure go easy on their criminals.
The 19-year-old Melnichuk is a student at American University in Central Asia. She is majoring in international and comparative politics with a minor in law.
She speaks Russian, Kyrgyz, French and English, and her English is nearly flawless.
Her first visit to Genesee County was in 2008 when she was an exchange student at Pembroke High School.
When she graduates she hopes to work in her home country on public policy, particularly as it relates to law.
The internship at Genesee Justice, she thought, would give her a perspective on how policy devised at one level of government impacts local government.
For example, the provision of Leandra's Law that requires convicted drunken drivers to install ignition interlock devices could have used a little more policy study before being implemented, Melnichuk said.
The law, while well intended, will eventually bankrupt the interlock device companies, she said, because it's too easy for drivers to claim they can't afford the devices, and if a judge agrees, the device is provided and installed at the expense of the company.
"There's too many people who get them for free," Melnichuk said. "They tell the judge they can't afford it, but they drive a nice car and they can afford to get drunk. I see the good idea in it, but they're too easy to get for free."
Two ideas that Melnichuk would like to take back to Kyrgyzstan are rooted in the restorative justice mission of Genesee Justice.
First, Melnichuk she thinks that it's a good idea to require people convicted of DWI to be educated on the dangers of DWI, to have their progress monitored and to require them to do some community service.
"It's not just letting people pay a fine or go to jail," she said. "They have to think about what they've done."
Second, she believes it's a good idea to provide a victim assistance program. Genesee Justice helps victims understand the criminal justice system, walks victims through court proceedings and ensures they get restitution.
She recalled one case this summer where a poor family in Batavia that relies strictly on bicycles for transportation, had a son's bike stolen.
Genesee Justice, while looking for a donated bike, found the stolen bike and returned it to the boy.
"That's a small thing, but it helps a lot," she said.
It's also a part of small-town life that Melnichuk, who comes from a city of one million people, came to appreciate.
In Genesee County, almost everybody knows somebody else that you know, and people are friendlier.
"It's not like my home city or New York City, where everybody is in a hurry," Melnichuk said. "Here people will smile and say hello even if they don't know you. In the city, you rush through and it's good if you still have your purse after you run through a crowd."
Still, Melnichuk is surprised at the seemingly light sentences convicted criminals get in New York.
She said maybe it's just the way she was raised -- strict parents who gave her the freedom to pursue her dreams, but required discipline, or a school system that required uniforms and wouldn't allow students to talk during class or sass teachers -- but she thinks the sentences given to convicts are pretty minimal.
"Your prisons are pretty nice," Melnichuk said. "Compared to back home, they're a lot nicer. And here, some person will commit some horrible crime and they'll get just seven years. Me, I would have given them 25 years."
With her internship nearly done, the observations made and the lesson's learned, Melnichuk is ready to return home a week from Sunday, but she said she has really enjoyed her time in Batavia.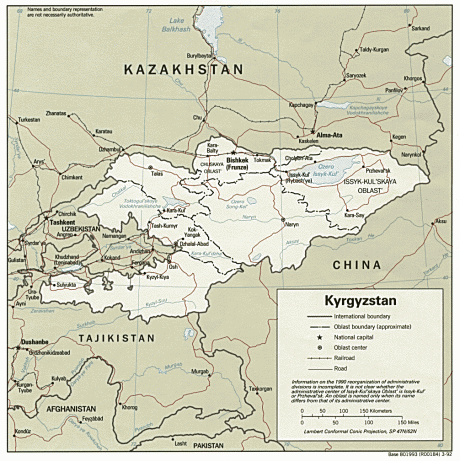 August 18, 2011 - 8:33pm
#1
People sent to prison there don't usually live more than three years. Unless you have money and connections. If you are from Money or Connections you are allowed to travel the world and criticize other countries.