October 5, 2011 - 12:35pm
Greens of Le Roy holds annual fall festival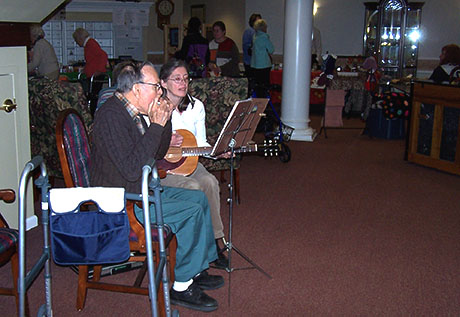 A bit of cold and rain didn't prevent residents of the Greens of Le Roy from enjoying their annual fall festival on Sunday -- they just moved the event indoors.
From Kim Pasquale: "Many vendors brought their fall harvest along with some arts and craft vendors. The residents of The Greens truly enjoyed this special event."
Pictured above are resident Paul Emerling and his daughter Donna Mellander providing musical entertainment.