December 7, 2013 - 9:54am
GSO ready for Sunday afternoon holiday concert at St. Mary's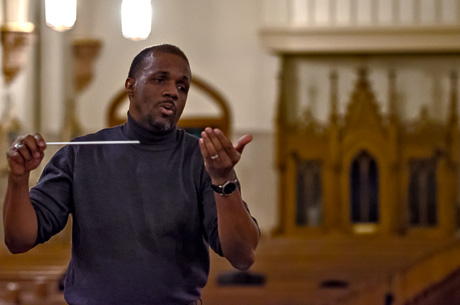 Rick Fleming will conduct the Genesee Symphony Orchestra in a holiday concert Sunday at St. Mary's.
The program features compositions by Leroy Anderson, Mozart, Bach and David Rose as well as a performance by the Oakfield-Alabama Elementary School Chorus, directed by Danielle Mileham.
The concert begins at 4 p.m.
Fleming is an associate professor of music and director of bands at Buffalo State. He is founding conductor of the Erie County Chamber Winds and conductor of the Buffalo Silver Brass Band.
These photos were taken at the orchestra's Friday night rehearsal.