June 26, 2013 - 11:09pm
High speed chase of suspected stolen truck ends with three men in custody
Less than 10 minutes elapsed from the time local law enforcement was informed of a suspected stolen pickup truck heading into Elba from Orleans County to the time three men were taken into custody by Batavia PD.
The report hit the scanner and an Elba resident apparently heard the APB and contacted dispatchers when the truck passed through the village.
Within two minutes, a Sheriff's deputy was behind the truck heading south on Route 98.
The truck was reportedly traveling at 70 mph. It headed into the city and struck a pole near the Hess station at Oak and Main. It then turned left onto Main and reportedly struck another vehicle.
The truck was next reported making a left onto Prospect, was reported on Richmond, then New York Place and then Genesee Street.
Sgt. Jason Davis drove north on Buxton and blocked southbound Buxton. The truck couldn't make the turn from Genesee to northbound Buxton and crashed into the fence of a front yard on Buxton.
Three men jumped from the vehicle and ran. During the foot pursuit an officer suffered a possible knee injury. 
Two suspects were taken into custody almost immediately. A third suspect ran west and was apprehended on the track of Woodward Field/Van Detta Stadium.
Sgt. Dan Coffey said it's too soon to determine what charges might be filed against the men, but they're facing possible multiple charges in Orleans and Genesee counties and the City of Batavia.
We'll provide more information about the arrests once it is available.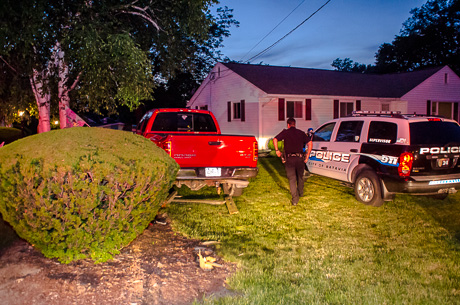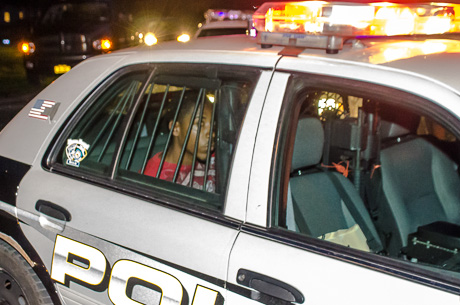 June 27, 2013 - 10:37am
#3
Doug and Tom, what would you say if the guy that stole the truck was white? I mean, we all know that white guys have never made it into the news for vehicle theft, DWI, jumping from roof to roof while using bath salts, molesting kids, stealing from WalMart...etc.