Image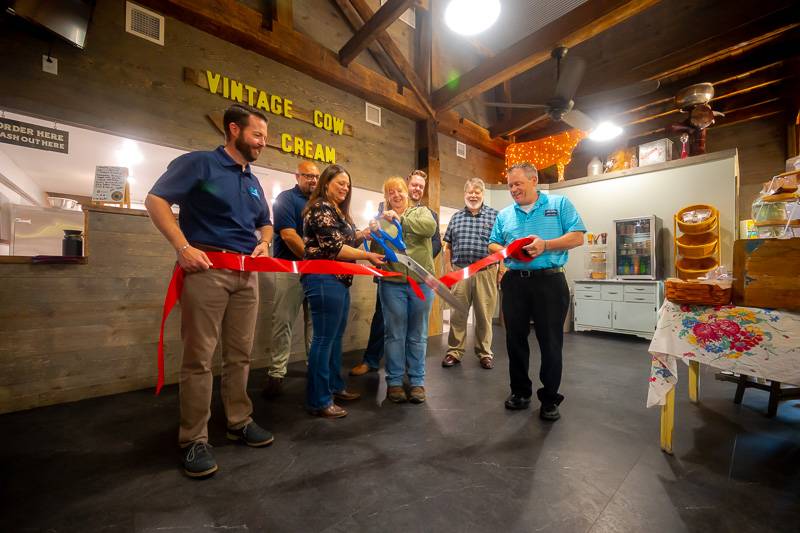 In the post-COVID world of supply issues, Katie Carpenter and Dana Chamberlain decided the best thing to do was start making their own ice cream for their ice cream shop on Route 98, just south of the Village of Alexander.
So they renovated a barn on the property and turned it into a rustic eatery that not only offers premium ice cream but a limited lunch menu that Carpenter said will grow with time.
While Vintage Cow Ice Cream has been open for five years, the shop is a new member of the Genesee County Chamber of Commerce, and with the expansion as a reason to celebrate, the chamber -- in connection with the Wyoming County Chamber of Commerce -- hosted a ribbon cutting ceremony on Friday.
Both women are farmers, and Carpenter said the shop is an extension of their farming businesses.
"I think being able to connect with consumers directly and see that full circle is something I enjoy," Carpenter said. "We all work so hard every day to make a quality product but to be able to actually serve a product to customers and get to know your community and build relationships, that's probably been the most enjoyable."
Carpenter said the shop currently offers about 10 flavors of ice cream in cow-themed sizes such as calf, heifer, and bull, and besides brownies and cream, cookies and cream, and lemon cookie crunch, flavors include minty moo, calf-inated coffee, and the signature flavor, moo tracks, which is sweet cream with fudge and peanut butter cups.
"And starting just today, we're doing a new flavor that we're going to call moo chew, which is bubble gum with bubblegum pieces in it," Carpenter said.
The milk for the ice cream is supplied by Pittsford Dairy, which offers milk with a creamier flavor than many other dairies.
The food menu currently features hamburgers made with beef from both the Carpenter and Chamberlain farms, and Carpenter said as part of the menu expansion, they will offer soups in the winter.
"We plan to be open more year-round now, so we'll close right before Christmas and then open back up about mid-February," Carpenter said.
The Vintage Cow is located at 11105 Alexander Road.
Photos by Howard Owens.
Image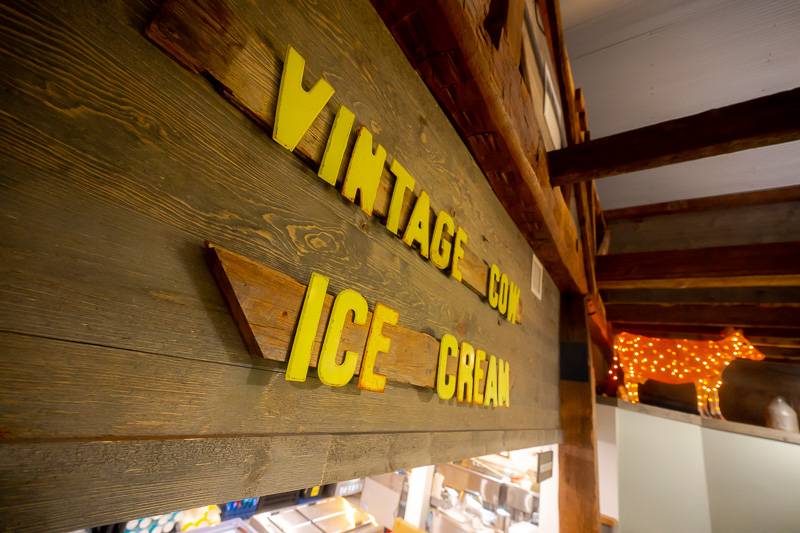 Image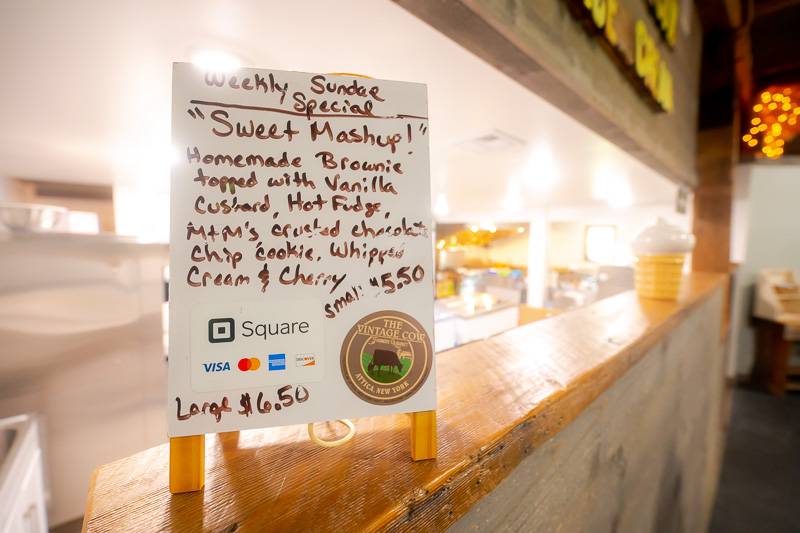 Image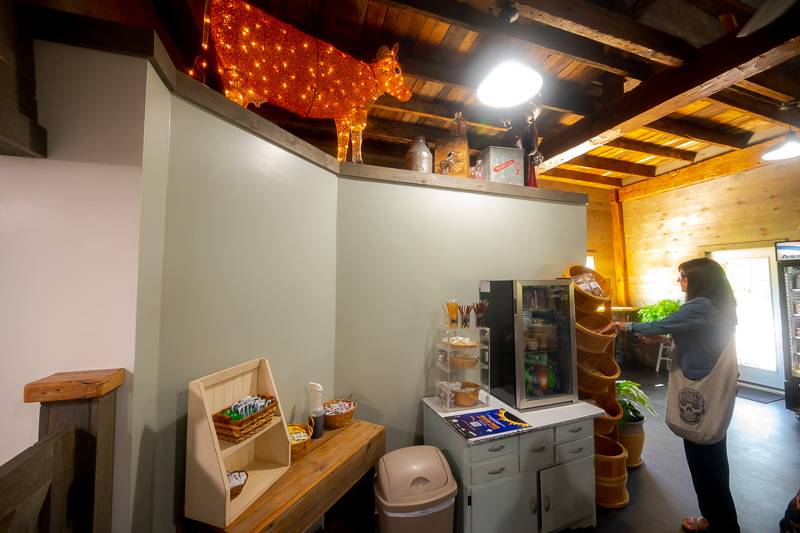 Image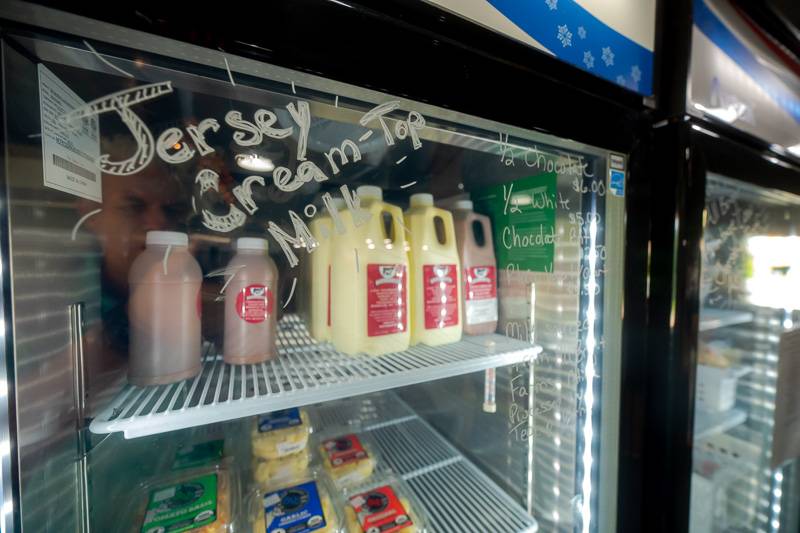 Image