January 4, 2014 - 11:43am
Investigators seek help in identifying woman who may have used stolen gift card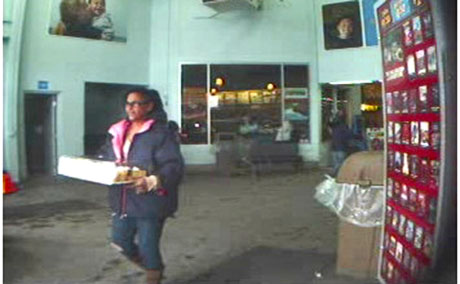 Investigators are looking for the apparently smiling woman in this photograph from the Walmart in Albion. The woman allegedly used a stolen gift card to purchase a cake at the store.
The gift card was reported stolen at the Walmart in Batavia after the owner's purse disappeared from a shopping cart when it was left briefly unattended in the parking lot while the owner loaded her vehicle with her purchases.
The card was used in Albion at 12:56 p.m., Christmas Eve.
The purse was recovered along the side of the roadway on Route 63 just south of Medina.
Anybody with information that may assist in the investigation is asked to call Investigator Kris Kautz at (585) 345-3000, ext. 3571.
January 4, 2014 - 12:34pm
#1
Stupid criminals. Mary's purse was stolen right out of her office at work a few months ago and she's still getting bills sent to her. They used her credit cards all over the place, even store cards. None of the stores asked for identification when the cards were used for LARGE purchases. Thieves..I hate thieves. I want to beat them to a pulp.