September 2, 2013 - 11:01pm
Jason Jewett's love of cars honored by car club attending calling hours at Gilmartin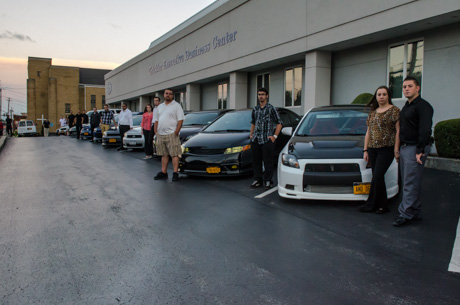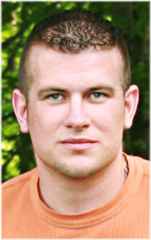 More than 300 people showed up this evening for calling hours at the Gilmartin Funeral Home on West Main Street, Batavia, to pay respects to the memory and the family of Jason M. Jewett.
Among the mourners were about three dozen members of a nationwide car club that was proud to include Jason among its members.
Jewett, 31, of South Byron and originally from Oakfield, died Friday in a car crash in Erie County.
The car club members who attended tonight came from throughout the Northeast, but the majority were from Rochester. They represented three teams within the club: Style by Choice, Sunworks and Street Kings.
Any hardcore car enthusiast, regardless of make or model the member owns, is welcome into the club.
Jewett was all in once he became passionate about cars, according to Kyle McGuckin, team leader of Style by Choice.
His car was a black and yellow Mitsubishi Evolution club members called Pikachu.
"Jay loved his car and everybody knew his car," McGuckin said. "It was bright yellow. You could not miss it."
There's a tight bond between club members, McGuckin said. It just happens to bring them together.
"We wouldn't have known any of these guys without cars," McGuckin said. "We're definitely more about family than just a car crew."
Also honoring Jewett tonight were several members of the local law enforcement community, where Jewett had many friends. He was an agent at the Immigration Customs Enforcement & Deportation facility in Batavia along with being one of 13 instructors for the Special Response Team.
He had worked in and around law enforcement in Genesee County much of his adult life.
Calling hours will continue tomorrow from 3 to 8 p.m.
A Mass of Christian Burial will be held at 9:30 a.m., Wednesday, at Resurrection Parish, 303 East Main St., Batavia. Interment will be in North Pembroke Cemetery.
Click here for Jewett's obituary.
Jason's nephew Nate Jewett, also a car club member, with his BMW. Nate is active duty Navy currently stationed at Port Hueneme in Ventura County, California.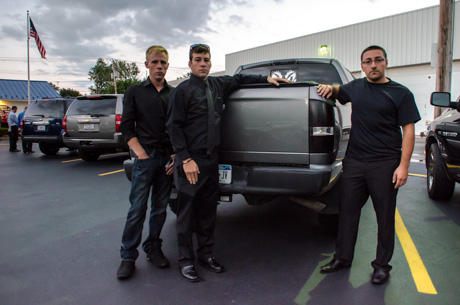 Besides his car, Jason owned a gray Dodge Ram 1500 that he was proud of. A friend brought it to the wake. With it are Nate Jewett, Zach Hallatt and Huseyin Damlar.
September 3, 2013 - 1:12am
#1
Rest peacefully Jason. You are in our hearts.