August 28, 2014 - 2:35pm
LA taco wagon transformed into BBQmobile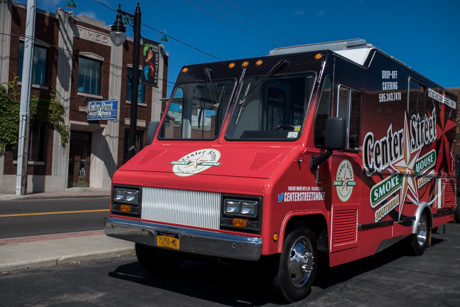 A former taco wagon from Los Angeles is now a Southern BBQ truck in WNY.
The transformation was made by Cregg Paul, owner of Center Street Smoke House, who bought the truck from a seller in Fayetteville, NC, and drove the truck to Batavia.
It was exciting to see an authentic taco wagon on Center Street for a couple of weeks, but carne asada wasn't in Paul's plans. He's sticking to what he does best: brisket, ribs and pulled pork.
The truck is available for catered happenings and Paul plans on using it at festivals and other public events.