Image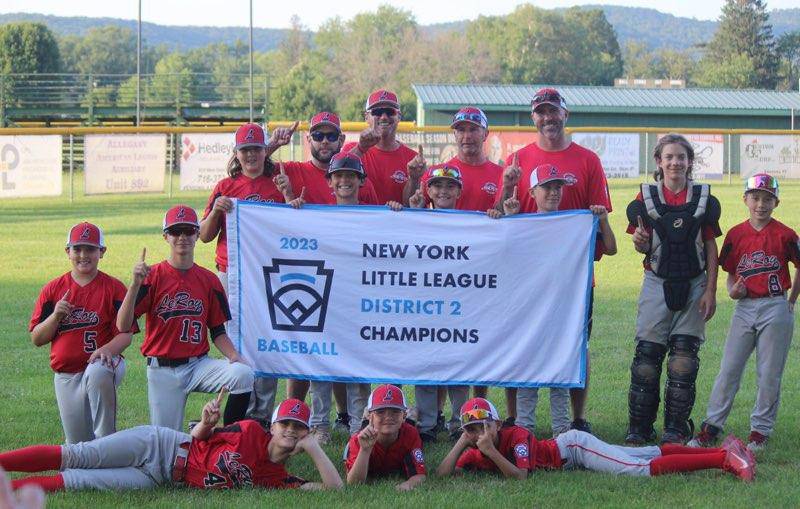 Le Roy's 12-U Little League team is the district champ and next plays in the sectional championship, which will determine the teams to play in the state tournament.
On Friday, Le Roy defeated Allegany 8-0 with two pitchers combining to throw a shutout. 
Matthew McCulley went five innings striking out 12 batters, and Michael Warner came in in the 6th to shut the door and claim the title. The two pitchers gave up only three hits on the night.
 Le Roy scored three runs in the first, two in the second,  and three in the fourth, and gathered 15 hits in the game.
 Catcher Eddie Lathan threw out two Allegany baserunners on attempted steals.
 Hits were recorded by Sammy Bogue (3), Drew Beachel (3), Dalton Luke (2), Eddie Lathan (2), Carter McClurg, Ethan Rose, Matthew McCulley, Michael Warner, and Ryker Vangalio. Runs scored were Sammy Bogue (3), Drew Beachel,  Dalton Luke, Carter McClurg, Michael Warner, and Ryan Crissy.
 Team members include Sammy Bogue #24, Drew Beachel #13, Matthew McCulley #42, Michael Warner #5, Ryker Vangalio #2, Eddie Lathan #6, Blake Biracree #0, Ethan Rose #28, Dalton Luke #11, Carter McClurg #99, Ryan Crissy #8, and Carson Wetsell #23 (missing from photo)
Le Roy went 6-0 on district play, giving up only seven runs while scoring 56 runs.
Submitted photos and information. 
Image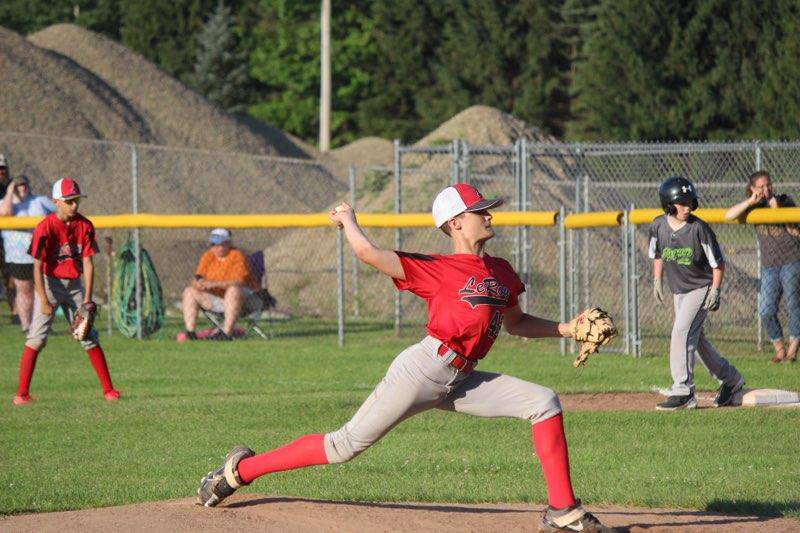 Image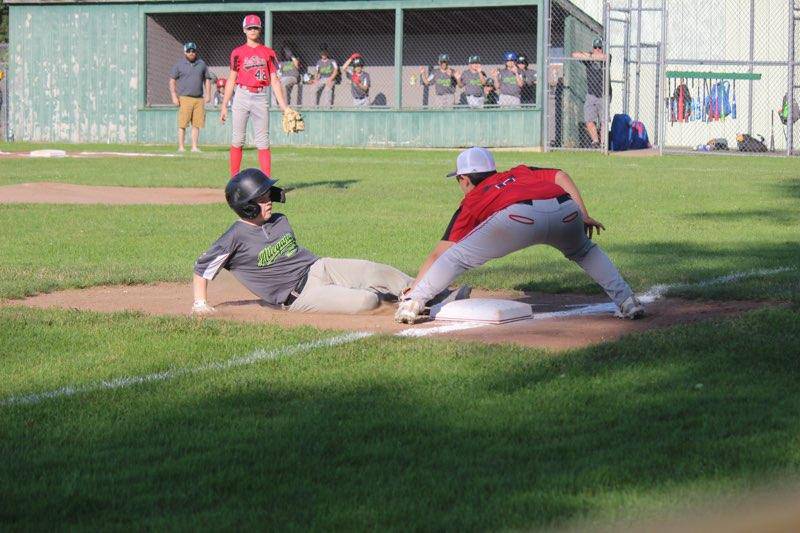 Image