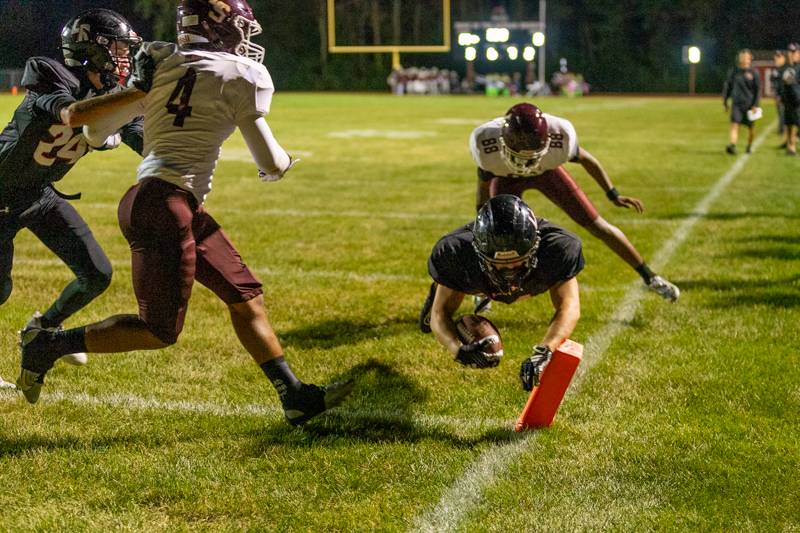 The Le Roy Oatkan Knights improved to 3-0 on the season with a 36-16 win over Lyons/Sodus on Friday at Hartwood Park.
Tony Piazza rushed for 152 yards on 20 carries and a TD. Tommy Condidorio was 5-10 passing for 110 yards and a TD. Jackson Fix had four receptions for 86 yards. He also rushed for a pair of touchdowns. Holden Sullivan had two sacks and four tackles.
Also on Friday:
Batavia lost to Honeoye Falls/Lima, 21-14.  

Bronx Buchholz 11-24 passing for 139 yards, one TD and one interception. Mekhi Fortes had 16 carries for 155 yards and a touchdown. He had six tackles on defense. Cole Grazioplene five catches for 54 yards and a TD.

Attica/Alexander beat East Rochester/Gandada, 21-18.
Photos by Steve Ognibene
To view or purchase prints, click here.