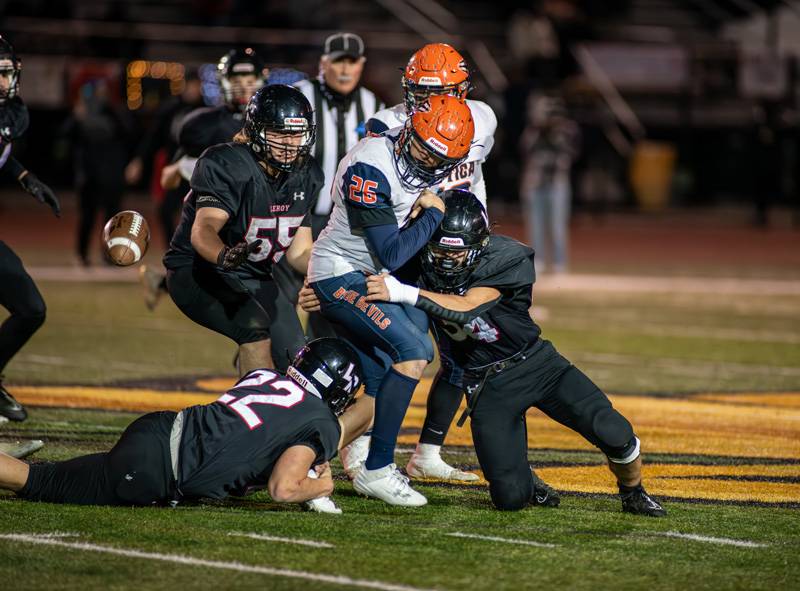 The Oatkan Knights won their record-setting 16th sectional title at SUNY Brockport on Saturday with a 27-14 win over Attica/Alexander in Class C.
The Blue Devils opened the scoring in the first quarter with a Joseph Parkhurst 31-yard field goal (one of two FGs for Parkhurst), but Le Roy answered quickly with a Drew Strollo four-yard run for a TD followed by the PAT from Jack Currin. Le Roy held the lead the rest of the way, with Tony Piazza scoring twice and Tommy Condidorio capping things off with a two-yard run.
The final score for AA came in the waning seconds, a 30-yard pass from Trent Woods to Sam Strzelec.
Strollo rushed for 134 yards on 23 carries.  Piazza carried 20 times for 88 yards.
On defense, Strollo had five tackles, D.J. O'Geen, five plus a sack, Piazza, four, and Connor Hegeman, four.
Attica/Alexander did not submit stats.