March 9, 2013 - 12:38pm
Le Roy man accused of stealing live high voltage wire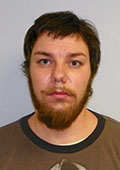 Le Roy PD investigators think they have figured out who has been stealing high voltage wire -- with the lines still charged -- from industrial plants in the area.
Michael A. Nicometo, 28, of 45 North St., Le Roy, has been charged with burglary in the third degree, a Class D felony, grand larceny in the second degree, a Class C felony, and criminal mischief in the second degree, a Class D felony.
The investigation started June 6 when a perpetrator stole high voltage wiring from a warehouse on Lake Street in the Village.
It was an unusual theft, investigators noted, because the wires were cut from between the transformer and the building while current was still flowing through the lines.
Between October and February, several other larcenies of high voltage lines occurred in the Town of Le Roy, the City of Rochester and another location in the village.
In all cases, the power was still surging through the lines at the time of the thefts.
Working with the Sheriff's Office and Rochester PD, Le Roy investigators developed a profile of the thief, with the belief that the suspect had knowledge of the area, was probably from Le Roy, was probably an electrician by trade and and very familiar with the workings of high voltage electrical installations.
After identifying Nicomento as a suspect, investigators searched Nicomento's property at 45 North St., Le Roy, and reportedly found several items of evidence connecting him to an alleged burglary and larceny in January of more than $50,000 in electrical wiring and components at a warehouse on Lake Street.
Nicomento was arrested on the three felony charges and jailed on $25,000 cash bail.
The investigation is ongoing to determine if further charges will be filed against Nicomento.
March 10, 2013 - 6:28pm
#3
Curious why both Doug and TP have negative readings and there is nothing negative or untrue in their comments. Obviously, it is someone who is either close to the accused or illiterate and/or both. Of course the accused can blame Obama for all his troubles and that Obama lead him to a life of crime. Since, Obama is the lesser evil that, our dear countrymen voted for. I just figured the blame game can be played both ways.