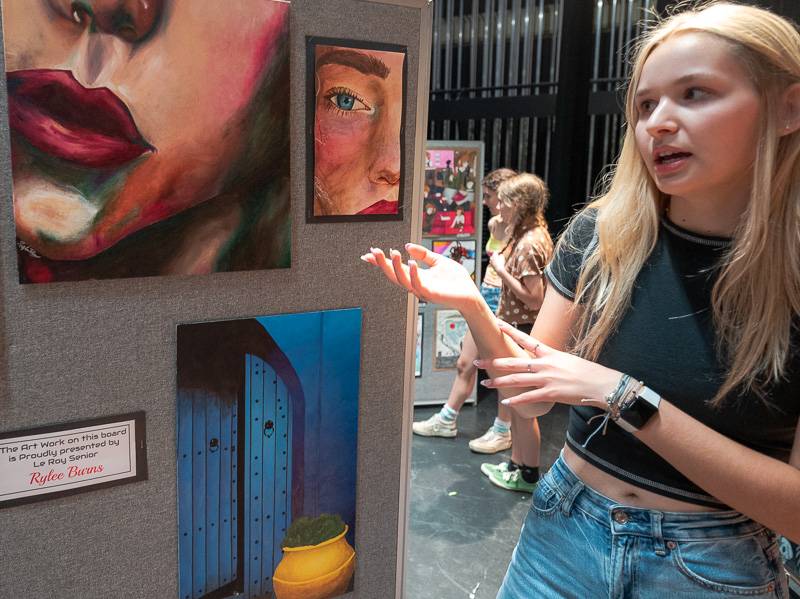 Rylee Burns started her art journey for fun when she was younger, and she intends to keep it that way.  Being an artist is not her career ambition.
After her graduation from Le Roy High School on June 24, she will head to SUNY Geneseo to major in chemistry.
"I really, really enjoy science, and I want to be a forensic scientist after college," Rylee said. "So, in thinking about starting that journey, I decided to start with chemistry."
She still may take an art class or two in college, she said, because she enjoys art, too.
It's not unusual for students, even ones as talented as Rylee, to follow career paths outside of art, said Ieon Koukides, a teacher Rylee said has inspired her to stretch herself artistically.
"Their interests are absolutely different from what they might be doing in the class, from science to music, to sports, or whatever it might be," said Koukides, who himself has interests outside of art -- he's also Le Roy's head baseball coach.  "So it's kind of nice that I get to have kids of all different interest levels, and what they go on to do is awesome to me because what I get to do is give them an avenue to appreciate art and hopefully produce some pretty neat stuff while they're in high school."
Rylee was among several seniors who prepared a wall of their paintings and drawings for Le Roy's annual art show on Wednesday, which also featured the work of underclass members.
As an artist, Rylee tends to be detail-oriented, preferring fine brush strokes.  As a sophomore, she painted a church door because she liked the detail of it, and in her junior year, Koukides encouraged her to find another church architecture theme, so she concentrated on a stained glass window.  To complete the cycle this year, she painted a church door key.
"I'm really fine with my brushes," Rylee said. "I used really tiny brushes for all three of these. I like things to go the way I want them to, so I felt really nice with these because I wanted the detail."
Koukides said he typically picks a project a student did in their sophomore year and encourages them each year to find a new approach to the same or similar subject.
"I knew she could excel at it because she's super confident in what she's doing," Koukides said. "Whether it's painting or colored pencil,  it's pretty easy to gear her towards that project and see her excel."
He said Rylee's confidence has "allowed her to soar on any project after she has learned the techniques."
The art show was moved to the auditorium stage this year (instead of the library) and the stage was filled with adults and students appreciating the works on display.  
Koukides said he's proud to see the school's art students get the recognition of an appreciative audience.
"I always say people get to see what I see every day," Koukides said. "That's what makes coming to work great for me every day. I know what's here, and I see it every day. But until we put it up like this and have everybody else view it, I don't think everybody truly appreciates what happens here in this small little community, and how talented the kids are."
Photos by Howard Owens.
Image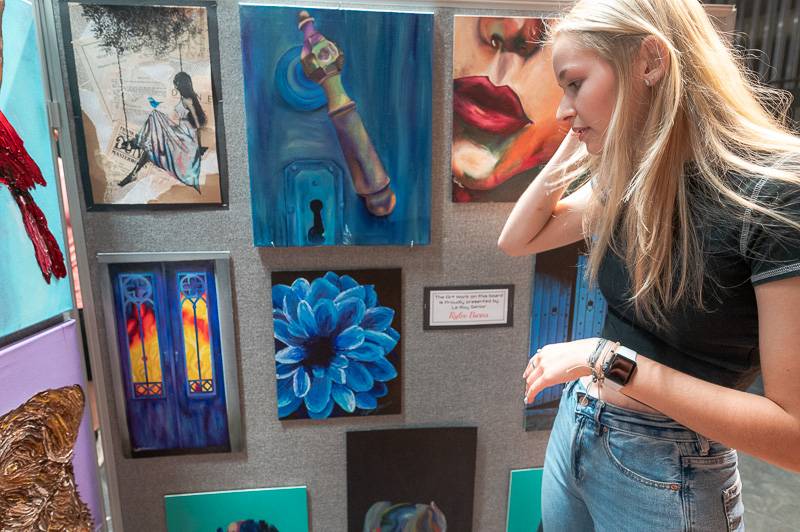 Image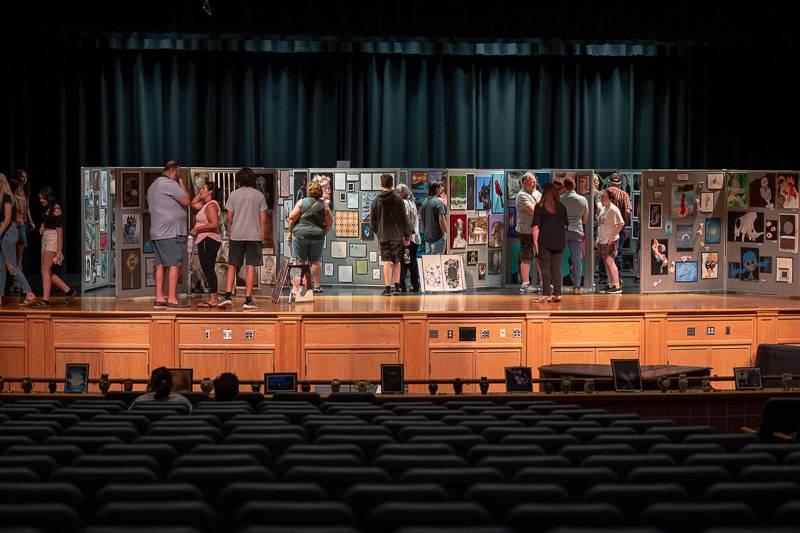 Image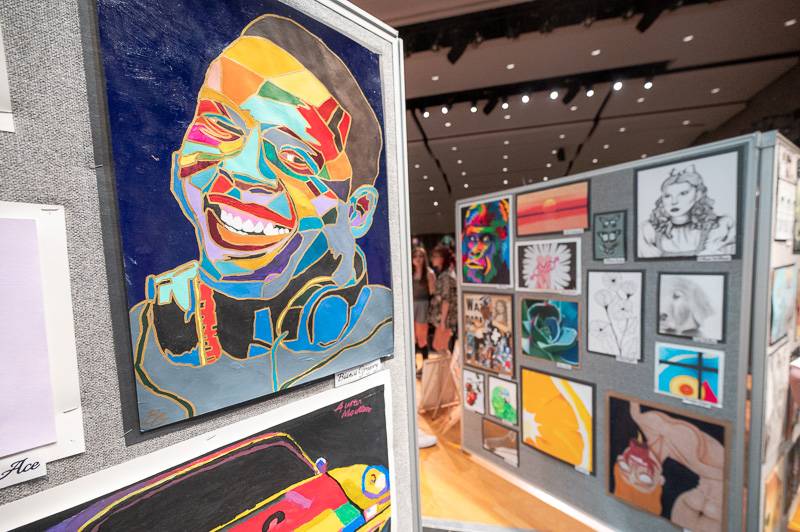 Image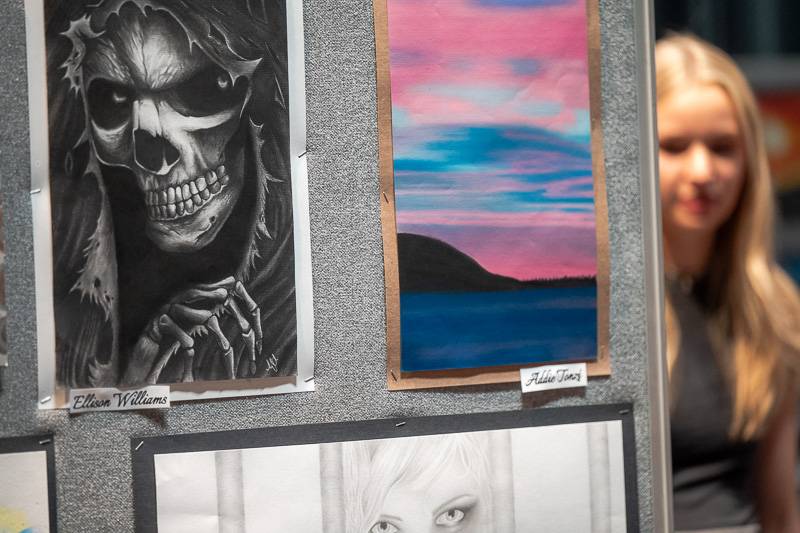 Image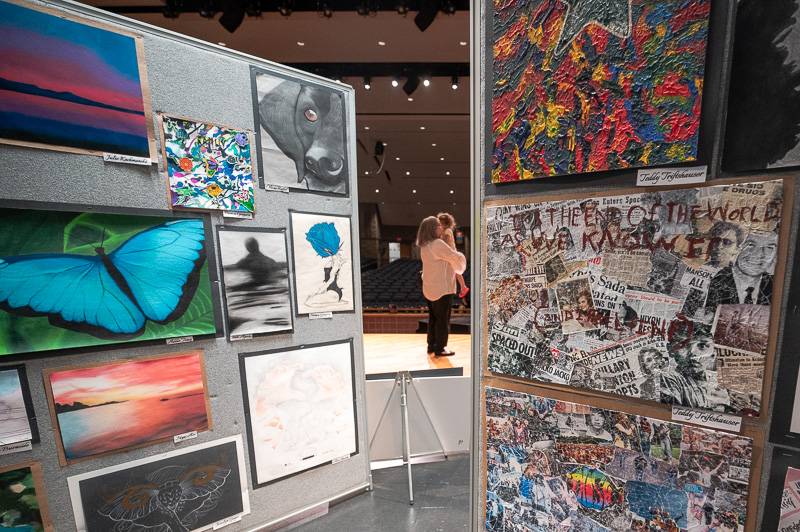 Image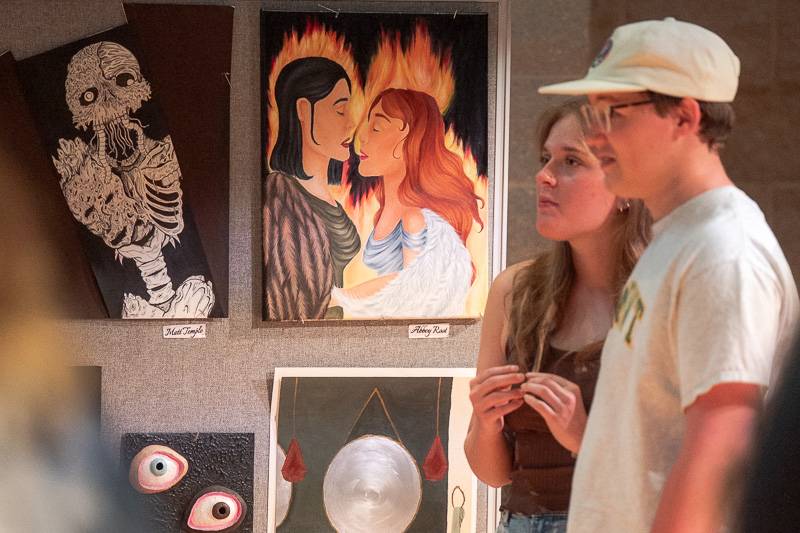 Image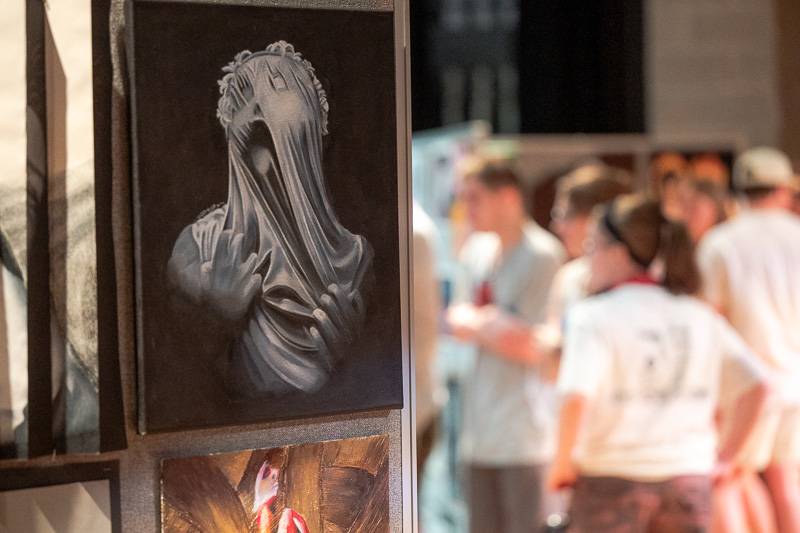 Image