December 8, 2011 - 11:08am
Main St. Pizza Company NFL Challenge, Week 14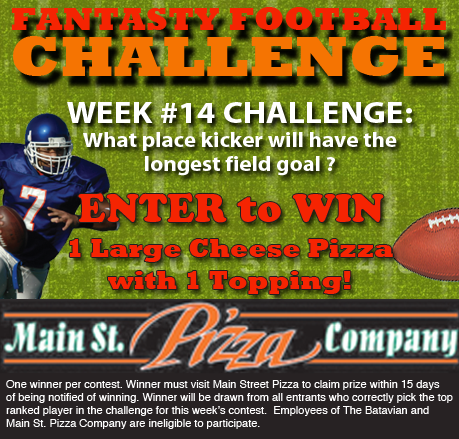 The winner of the Week 13 contest was JD Conti, who was among four people to correctly pick Percy Harvin as the week's top receiver. Harvin gained 156 yards for Minnesota.
Conti wins two dog dishes. He has one week to claim his prize.
Click here to enter this week's contest.