November 3, 2011 - 4:09pm
Main St. Pizza Company Week 9 NFL Challenge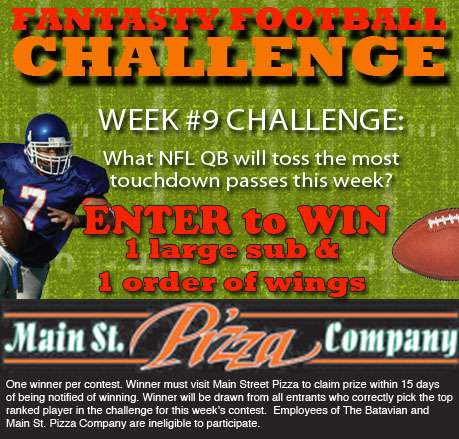 The Week 8 contest winner was Cindy Baker. Baker was the only game participant to pick Detroit as the top-scoring team in the NFL for Week 8. Detroit scored 45 points against Denver.
Baker wins two grilled pizzas from Main St. Pizza Company. She has one week to claim her prize.
To enter the Week 9 contest, click here.