April 5, 2012 - 7:33am
Man accused of sex acts with a toddler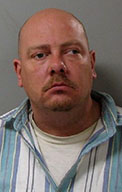 A 40-year-old Batavia man is accused of committing sexual acts on a 2-year-old over a three-month period.
James Little Jr. is being charged with three counts of criminal sexual act in the first degree.
Batavia PD released no further information on the case.
Little is scheduled to reappear in Batavia City Court on April 18.
April 6, 2012 - 7:49am
#15
Bob, what if it were you who were accused, wouldn't you want all the rights you're entitled to under the US constitution?
And before you say you would never be accused of such a thing, people do get falsely accused of all sorts of things (I'm not saying it's common, but it does happen).
So let's say you were falsely accused: Would you consider it right to hold you without bail until you could prove your innocence?
The rights of the US Constitution protect us all, the innocent and the guilty alike, but they're most valuable -- and it's why men have fought and died to defend it -- when it protects the innocent.
The only way the innocent are guaranteed protection is if the rules are equally applied to all.
I'm not saying anything about this particular defendant. As publisher/owner of a local news business, I MUST remain neutral on the question of guilt or innocence of a particular defendant. Were I to take a position that indicated I believed a specific defendant was guilty of a crime, and that defendant were later acquitted, I could be sued for libel. That's not a risk I want to take with any defendant, no matter how reprehensible the accusation.
While we're on the subject of libel in criminal cases, something all people leaving comments should consider: By federal law, I share in no liability for any comment you leave. If you post something assuming the guilt of defendant and that defendant is later acquitted, that defendant could NOT sue me, but he COULD sue you.
He could sue you and take your home, your car, and get a judgement against you that would mean garnished wages far into the future.
If I were you, I would be very careful about how you word things. The comments that are general in nature about how you find a particular type of crime reprehensible -- without indicating a conviction of a particular individual -- are protected opinion (IMHO, though I'm no lawyer, I just play one on the Internet).
When I remove comments, it's not to protect you from libel. I have no obligation to protect you. Nor is it to protect me from a libel suit (again, federal law gives me immunity in that matter). It's to maintain a sense of civil community with an eye toward the bigger picture of running an online community forum where anybody can feel safe to participate, and no subject of the news should need to fear getting unfairly maligned (though I can think of some times I've fallen down on the job in this regard). In other words, removing comments on a story such as this one isn't just about this one story. It's about looking at the entire vista of the news we cover.
But fair warning, you're responsible for your own words.
Also, to get back to Bob, I greatly cherish the Bill of Rights. Do you?