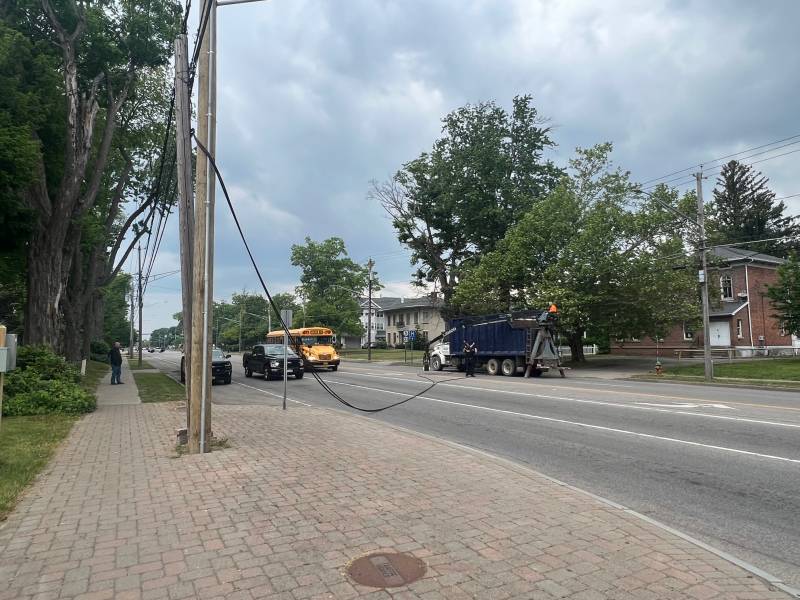 Dispatchers have received a report of "multiple poles" taken down on Harvester Avenue.
A pole is reportedly down at Main and Harvester.
The cause of the accident is not stated.
City Fire responding.
UPDATED 3 p.m. by Joanne Beck: No poles are down on Harvester Avenue, and city fire is inspecting the poles on Harvester.
A tree-trimming truck seems to have caught some wires across Main Street and pulled them down. There are no poles down on Main Street, and the wires have been removed. Traffic is moving again along Main Street.