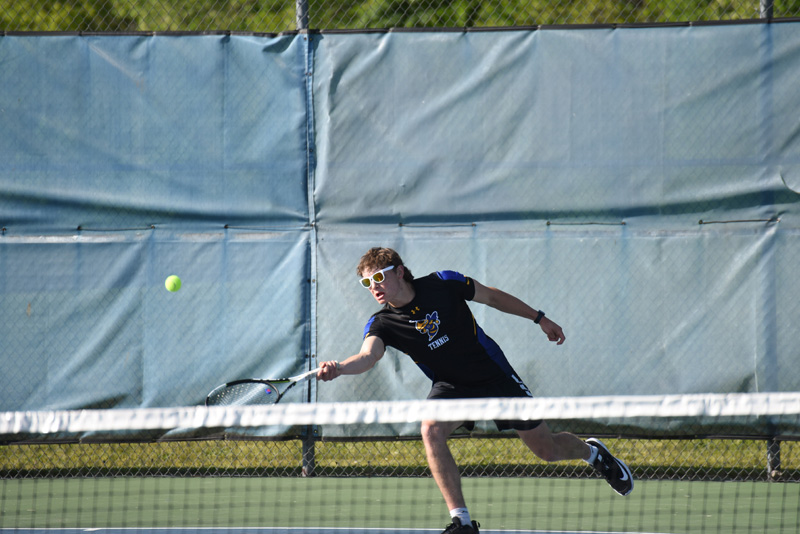 The Oakfield-Alabama Boys Tennis team was invincible until it wasn't.
The Hornets finish the season at 15-1 after droppingthe Class B3 Section V final to Cal-Mum 3-2.
Thursday's Games: 
Preston Tobolski over Lorenzo Martelle 6-2, 6-1

Mason Cadieux lost to Nate Doll 3-6, 4-6

Randy McIntire lost to Oliver Johnson 5-7 (7-3) 6-0, 6-0

Carson Warner/Trevor Enes lost to Garrett Thompson/Jeremiah Anderson 6-2, 6-3

Tyler Jirovec/Colton Yasses over Michael Gere/Max Poray 4-6, 6-3, 6-2
This was a great final," said Coach David Carpino. "I'm extremely proud of our team. They are a great bunch of kids, and they had a great season.  I will miss them!"
Photos by Kristin Smith. For more, click here.