May 6, 2014 - 10:31am
Organizers planning on 175th annual county fair being the biggest and best in a long, long time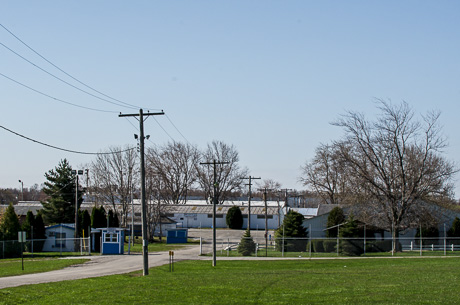 The Genesee County Fairgrounds are empty this morning, but come July 15, fair organizers say they expect to see more people than ever walking the midway and sitting in the grandstands.
At least members of the Genesee County Agriculture Society are working harder than ever to create more reasons for people to come to the fair. There will be more attractions, more vendors, more rides and more entertainment.
"There will be something to do every day," said ag society President Norm Primm. "Before, the first part of the week was just ag shows, but we're planning on having big events throughout the week this year."
For the first time in years, the raceway will host a monster truck show. The Fair Queen Contest is also being expanded. There are now four age groups for contestants, 8-10, 11-13, 14-16 and 17-19.
The children's rides will be open for a total 39 hours, compared to 20 to 24 hours in the past, with a special kids' day for groups or families with discounted ride tickets.
A new kids' zone is being created with a corn-filled sandbox, a mural for kids to paint and even a horse to paint.
The tractor pull is being expanded.
There are a number of new vendors setting up in the vendor hall, including Alpina and Quaker Muller.
All of the towns and villages have been invited to set up displays.
It's the 175th anniversary of the fair, so organizers are hoping for the biggest fair parade yet, though because of DOT regulations, the parade will be confined to the fairgrounds instead of starting on Route 5.
"The fair is the center the county," Primm said. "Genesee County is an agricultural county and what's better than having an agricultural fair in our own county. That's why we want to see people come out and enjoy the fair. I really think we can get back to having great attendance and putting on a great fair where poeple will want to come throughout the week."
Who do we contact as far as organizers of the fair?