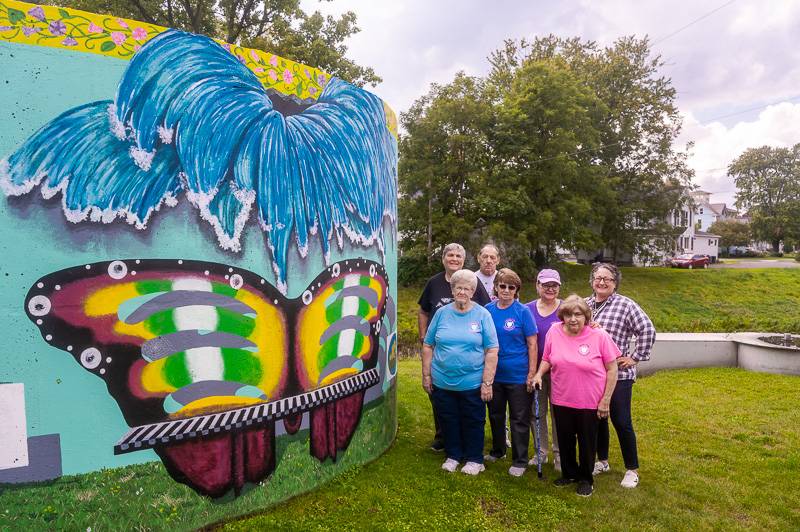 There's been a bit more color and visual appeal that connects the Batavia Peace Garden with a second garden along the Tonawanda Creek behind the Genesee County Court House.
Artist Michelle Cryer has painted a mural, commissioned by the Friends of the Peace Garden and paid for by a state grant administered by GO Art!, on a concrete water tank next to the creek.
The mural features the butterfly bench that once graced the garden and an overflow of water simulating a breach in the side of the tank.
Sherwin Williams donated the paint.  The city approved the project.
"Without our community, as usual, we wouldn't have this here today," said Barb Toal, who came to Cryer with the idea of paint a mural on the tank. Then they came up with the concept together.
"I wanted to bring more nature in, to cover up a cement eyesore with some nature," Cryer said.