June 3, 2011 - 12:19pm
Photo: Fill the Boot for MDA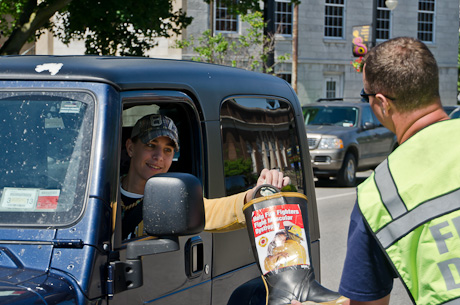 Members of the Batavia City Fire Department are out on Main, Ellicott and Court streets today with boots collecting donations for "Jerry's Kids."
The annual "Fill the Boot" fundraiser is sponsored by the International Association of Firefighters and benefits the Muscular Dystrophy Association.
City firefighters will be on scene until 5 p.m.
If you can't make it by or prefer to make a donation with a credit card, click here.