July 29, 2013 - 9:39am
Photo: Member of Big Time Rush stops in Batavia for workout before show at Darien Lake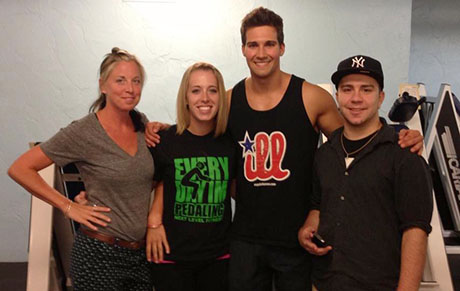 James Maslow, member of Big Time Rush, which performed at Darien Lake last night, stopped in at Next Level Fitness yesterday for a workout.
Big Time Rush is both a boy band and a television series on Nickelodeon.
Maslow is a singer-songwriter and actor from La Jolla, Calif. who plays in the television series a Minnesota Hockey player who's moved to Los Angeles and cast into the band Big Time Rush.
Pictured are Andrea Mistler, Kristin Bates, Maslow and Tim Walton.
Photo submitted by Tim Walton.