June 1, 2013 - 10:48am
Photo: Money stolen from safe at Sherwin-Williams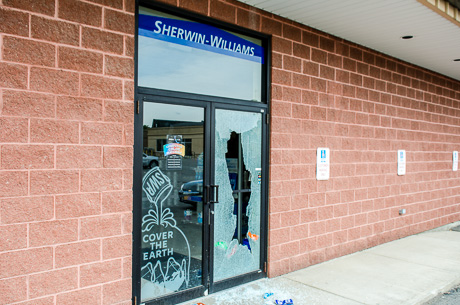 A thief threw a rock through a window door at the Sherwin-Williams store on Liberty Street, Batavia, some time overnight and made off with an undisclosed amount of cash from a safe in the office.
The store is open today.
Batavia PD is not releasing any further information at this time.
June 1, 2013 - 10:56am
#1
Things could have been worse. They might've broken the etched window. Just sayin'!!
June 1, 2013 - 11:52am
#2
Rock thrower and safe cracker HMMM..I'd bet that safe was left unlocked,open?