October 4, 2014 - 8:49pm
Photo: New little free library outside T-Shirts Etc.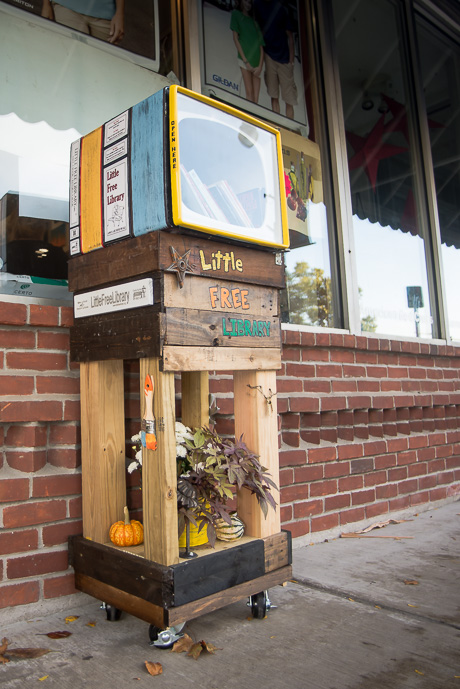 Another little free library has popped up in our community. This one outside T-Shirts Etc. on Main Street, Batavia.
If you have or set up a little free library, e-mail a photo to [email protected].
Previously: Little free library blooms on Washington and Lewis, Batavia
October 5, 2014 - 9:42am
#1
How do you donate books for others to borrow? I have a rather large supply of children's books that I would love to share.