February 2, 2015 - 7:20pm
Photo: New rig for Mercy EMS designed for critical care emergencies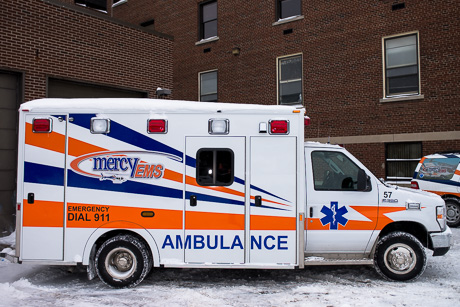 Mercy EMS, a division of Mercy Flight, will soon roll a new, bigger ambulance on the roads of Genesee County, according to General Manager Bill Schutt.
The new rig will be used in critical care situations, especially when Mercy Flight is unable to fly because of weather conditions or is otherwise unavailable.
The larger space inside, compared to the typical vans used for basic life support (BLS) and advanced life support (ALS), is needed in critical care situations, Schutt said.
The ambulance is also designed to better handle larger patients.