Image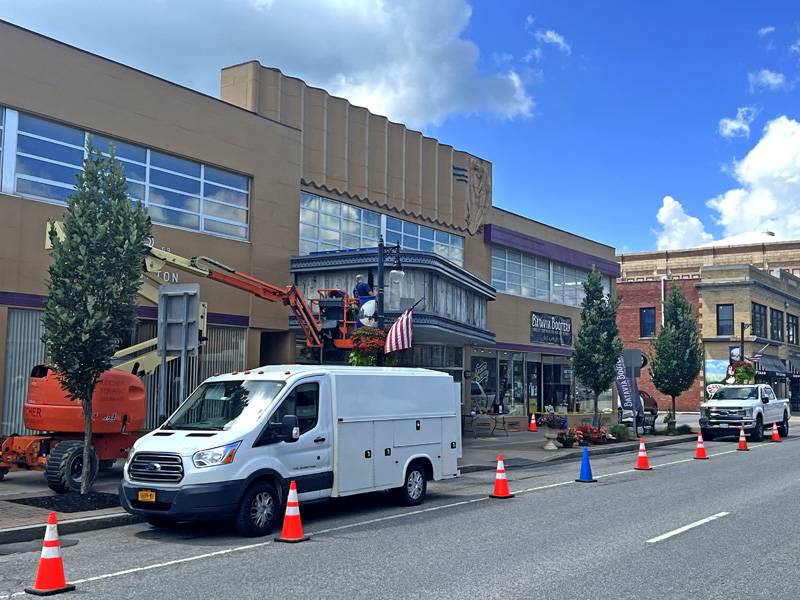 Workers were outside City Church, 210-212 East Main St., Batavia, on Wednesday afternoon installing the church's new sign on the former theater marquee.
The church is replacing the old-style hand-lettered movie theater marquee with a modern electronic sign at a cost of $300,000.
Previously: Sign of the times, or a big can of worms: first digital sign proposed for downtown.