June 20, 2014 - 4:29pm
Photo: Pauly's sold pizzas to raise money for YWCA's domestic violence program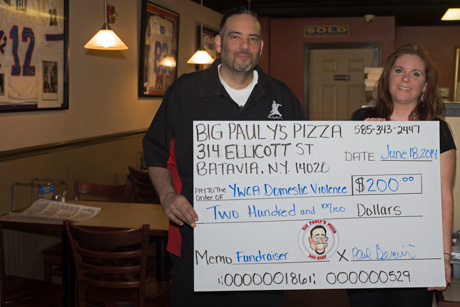 Paul Berardini, owner of Big Pauly's Pizza, donated $200 to the YWCA's domestic violence program today and presented the donation to Linsey Vallett. The donation is comprised of $2 from each large pizza Pauly's sold on Monday.
June 20, 2014 - 5:12pm
#1
Way to go Big Pauly - nicely done! How did I miss you were doing that? You know Monday's my pizza night!!!