June 28, 2012 - 11:03pm
Photo: Plane refueling over Batavia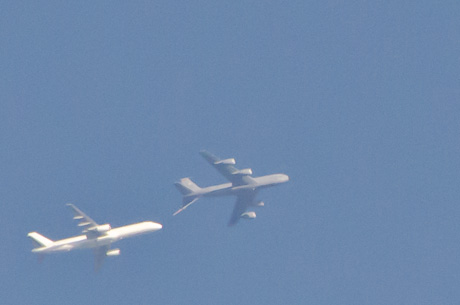 This was an interesting sight over Batavia this evening -- at 7:21 p.m. -- a rather large jet getting refueled. I only had a 270mm zoom lens on my camera and this photo is blown up quite a bit, but I can't see any markings on the white plane. 
June 28, 2012 - 11:48pm
#1
I guess these aircraft must be USAF. I can't think of who else would be operating aerial refueling tankers. The downwind jet is as large or larger than the refueler! Can anybody provide insight based upon these colorations or form factors???