April 20, 2013 - 6:33pm
Photo: Tom Rivers with 'All Ears' at Present Tense Books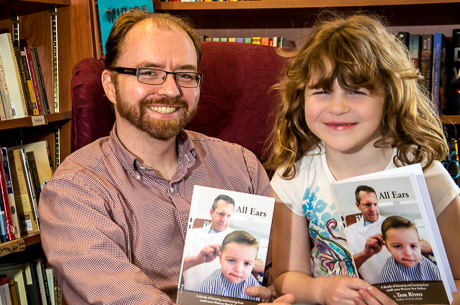 Author and journalist Tom Rivers was at Present Tense books and gifts on Washington Avenue, Batavia, today to sign copies of his newest book, "All Ears."
The book is a collection of some of Rivers' best pieces about community life during his 15 years at the Batavia Daily News.
Rivers is now editor of OrleansHub, an online news source serving Orleans County.
"All Ears" is available at Present Tense.
Pictured with Rivers, his 7-year-old daughter, Lucy.