July 20, 2012 - 11:34am
Photo: Yard sale at 400 Towers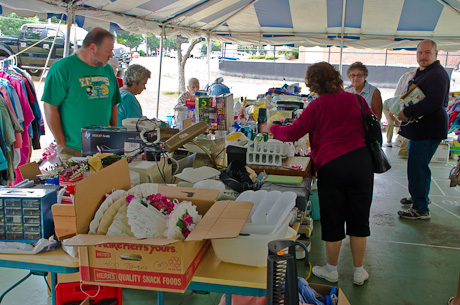 Residents of 400 Towers are hosting a yard sale today on the shuffle board court in front of the building.
The same location from 1 to 3 p.m. on Sunday will be the site of a concert by The Ghost Riders and the public is invited.
July 20, 2012 - 12:19pm
#3
LOL Howard tell me you didnt nab that HP printer in the box. I spotted it on my way to the crossroads garage sale, but when I went back at 11:30 it was gone:( I have wanted one of those that use those hp 60's ink carts that are so dirt cheap. Oh well the powers that be didnt let it be there when I got back so I guess it wasnt meant to be.